Producers have gone out of their way to make film fans know they're serious about their all-serious Power Rangers reboot.
First, there were the glimpses at the lead posse's outfits, then there was the - in fairness - intense-looking trailer.
But nothing will prepare you for the first look at Alpha 5, the robotic assistant to mentor Zordon, that may undo all of the producers' hard work. Why? Because look at the below.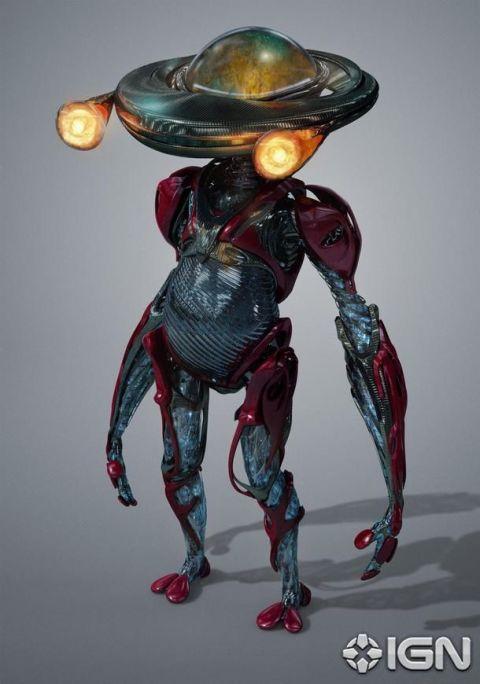 The original Alpha 5 may have also had a circular head but the streamlined one applied to this revamped version makes the trusty aide seem like something you wouldn't want to meet in your worst nightmare. Maybe he's secretly working for Elizabeth Banks' villainess, Rita Repulsa.
In this film, he's being voiced by Bill Hader which only makes the whole thing more odd.
The film will be a plain old origin story following five high-school students who become the mighty morphin heroes you'll remember from yesteryear; they're being played by  RJ Cyler (Me and Earl and the Dying Girl), popstar Becky G as well as relative newcomers Naomi Scott, Ludi Lin and Dacre Montgomery who has just been signed up to star in season two of Netflix smash Stranger Things.
Power Rangers will be released 25 March 2017
Reuse content