Acting might come naturally to Anne Hathaway but hosting the Oscars didn't appear to when she took a turn on the mic with co-host James Franco.
Now the Les Miserables star has proffered some advice to this year's host Neil Patrick Harris.
Her words of wisdom? "Do the opposite of what I did and you'll be fine."
Speaking to The New York Times Hathaway said: "He'll be great. He's a natural host."
The actress's 2011 appearance was roundly criticised. Franco reportedly appeared deadpan and as if he really didn't want to be there; while Hathaway tried to overcompensate accordingly. Their opening number, which spoofed the year's top movies, was the subject of derision.
Oscar gaffes in pictures
Oscar gaffes in pictures
1/15 A trip to La La Land

In 2013 Jennifer Lawrence made headlines when she tripped and fell up the stairs as she went up to collect her Best Actress gong at the Oscars. A massive high and a crushing low all in one small walk up to the stage.

Getty Images

2/15 She falls over (again)

A year later Jennifer Lawrence reaches out to grab a friend as she falls on the Oscars red carpet. Well at least it's becoming something of a tradition. Perhaps she'll do it intentionally this year?

3/15 Angels and demons

Gwyneth Paltrow cried throughout her speech for Best Actress, but not with the same gusto as Halle Berry would do three years later. The Shakespeare in Love actress really broke down towards the end of her speech when she began talking about the 'magnitude of love' she felt for her family, thanking everyone including an 'earthly guardian angel' relative and her grandpa Buster 'who made such a beautiful family'

YouTube/Oscars

4/15 Family Guy makes a boob

Oscars host Seth MacFarlane drew criticism for his opening song 'We saw your boobs' as well as his tasteless jokes about Jews, race and domestic violence.

AP

5/15 Funny Girl

Barbra Streisand wins an Oscar in 1969 for Funny Girl in a completely unintentionally see-through outfit. "I didn't realize the outfit was so see-through," Streisand told InStyle. "You couldn't tell that in the dressing room."

YouTube

6/15 Field of dreams

Sally Field's gushing 'You like me! Right now! You really like me!' acceptance speech for 1985 Places In the Heart has gone down in history as an example of what not to do when you win an Oscar. The actress's heartfelt words came out between guttural breaths as she suppressed tears.

YouTube

7/15 I dare you to say what again!

Samuel L. Jackson shouted an expletive into a nearby microphone when he lost out on the best supporting actor gong for Pulp Fiction in 1995

YouTube

8/15 Short shrift

Photographer Robert Opel streaked as Elizabeth Taylor walked on stage in 1974. Host David Niven remarked: 'The only laugh that man will probably ever get is for stripping and showing off his shortcomings'

YouTube/Oscars

9/15 About timing

In 1985 Sir Laurence Olivier – usually a master of timing - forgot to list the names of the nominees, tearing open the envelope too quickly to shout 'Amadeus!'

YouTube/Oscars

10/15 There's no 'i' in 'team'

Mismatched co-hosts Anne Hathaway and James Franco. He looked about to fall asleep, she compensated by going into hyperdrive. Golden Globes host Tina Fey quipped: 'I've not seen someone so totally alone and abandoned like that since you were onstage with James Franco.'

YouTube/Oscars

11/15 Hey Jude, don't make it bad

Chris Rock upset the apple cart in 2005 when seemingly hadn't heard of that year's big heartthrob. 'Who is Jude Law? You want Tom Cruise and all you can get is Jude Law?...Why is he in every movie I have seen in the last four years? Even the movies he's not in, if you look at the credits he made cupcakes or something.' Law admitted he had been 'angry' at the remarks

YouTube/Oscars

12/15 No Selfie control

The 2014 ceremony was not a strong year for Liza Minnelli. After getting called a drag queen by host Ellen DeGeneres, she was later tragically pictured trying to take part in the mass celebrity selfie. But the vertically-challenged star had some problems trying to tower over the likes of Brat Pitt and Kevin Spacey to get in the shot, with photos of her desperate attempt emerging on Twitter for the world to see

Twitter

13/15 Oh brother!

Angelina Jolie raised eyebrows when she leaned in to kiss her brother Jamie on the lips on the Oscars red carpet in 2000. The actress later proclaimed her love for her brother in her acceptance speech, beginning with the line: 'I'm in shock and I'm so in love with my brother right now, he just held me and thanked me and said he loved me.'

Getty Images

14/15 F is for Fail

Melissa Leo made Oscars history in 2011 when she inadvertently blurted out the F-word during her acceptance speech for her role in The Fighter. The word had not been uttered before in the Academy Awards' 82 year history.

YouTube/Oscars

15/15 Monster's Wail

Halle Berry became the first African American to win an Oscar for Best Actress for her role in Monster's Ball. The actress was visibly touched and could not stop crying. And crying. And crying. She stood on the stage with her mouth wide open as she sobbed and pointed to her loved ones in the audience, before crying throughout her five minute acceptance speech.

YouTube/Oscars
Asked what she think they did wrong, Hathaway said: "I think it's so obvious that it doesn't even need to be identified."
Tina Fey quipped at the time: "I've not seen someone so totally alone and abandoned like that since you were onstage with James Franco."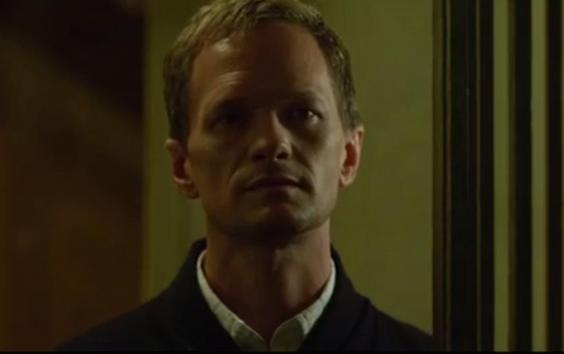 Gone Girl and How I Met Your Mother actor Harris, 41, was announced as host of the 87th Academy Awards in October.
Past hosts of the Oscars include Ellen DeGeneres, Family Guy creator Seth MacFarlane, Hugh Jackman and Billy Crystal.
The nominees for this year's Oscars will be revealed next Thursday and the Golden Globes, which is seen as a good means of predicting the contenders, takes place on Sunday night.
Reuse content