Marvel gave a first look at Ant-Man today, seeing an uncharacteristically serious-looking Paul Rudd as Scott Lang by the Golden Gate Bridge.
Rudd will be hoping his crossover from comedy to superhero movies is as successful as that of Guardians of Galaxy's Chris Pratt when Ant-Man arrives next summer, seeing him play a man with the ability to shrink down to insect-size.
Here's the official synopsis from Marvel:
"Armed with the astonishing ability to shrink in scale but increase in strength, con-man Scott Lang (Rudd) must embrace his inner-hero and help his mentor, Dr Hank Pym (Douglas), protect the secret behind his spectacular Ant-Man suit from a new generation of towering threats.
Against seemingly insurmountable obstacles, Pym and Lang must plan and pull off a heist that will save the world."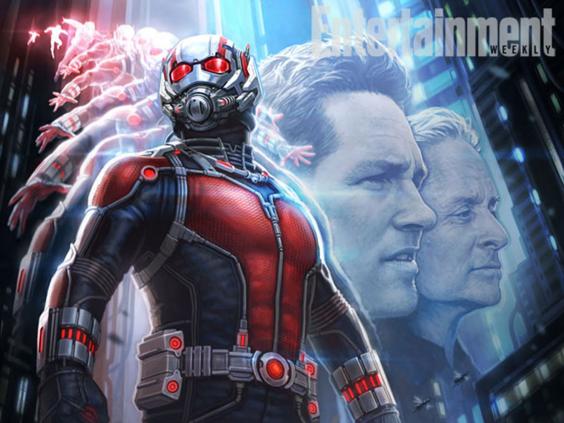 Michael Douglas, Evangeline Lilly, Corey Stoll, John Slattery, Bobby Cannavale, Michael Peña and TI also star in the film, which began filming in San Francisco on 18 August.
Ant-Man opens in cinemas on 15 July, 2015.
Reuse content