Director James Cameron has announced he will be shooting not one, but three sequels to his hugely popular 3D blockbuster Avatar.
Shot in New Zealand and released in 2009, the original sci-fi action film about blue humanoids living on the fictional moon of Pandora is the highest-grossing in history, taking a massive $2.8 billion at the global box office.
Cameron revealed his plans earlier today in Wellington, alongside producer Jon Landau and Prime Minister John Key.
Speaking at a news conference, he said: "It's quite a thrill to be officially saying that we're bringing the Avatar films to New Zealand. We've had such a wonderful experience here making the first film."
The sequels will be made by Lightstorm Entertainment and Twentieth Century Fox, with principal shooting due to be completed on all three movies at one time over an approximate period of nine months.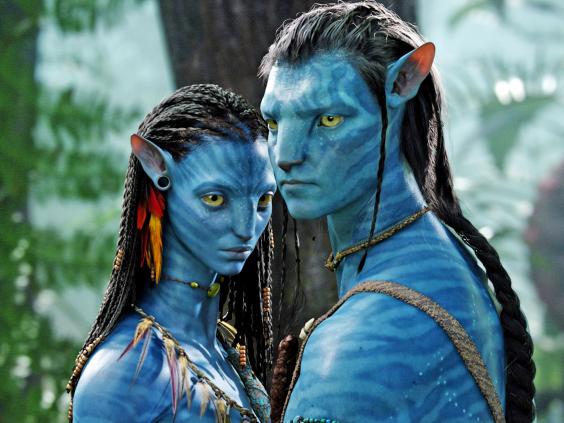 Cameron hopes to begin filming at the beginning of 2015 with the aim of releasing the first sequel just before Christmas 2016, the next in late 2017 and the final one in 2018.
Work has already begun on the script writing and design, the director told the conference. Like the first Avatar, the sequels will be made in 3D with some sequences shot at a rapid 48 frames per second as opposed to the standard 24.
Faster-paced shooting helps make movies appear more visually stunning and realistic, with New Zealand director Peter Jackson using the technology for his trilogy of The Hobbit.
"It's going to be a lot of new imagery and a lot of new environments and creatures across Pandora," Cameron continued. "We're blowing it out all over the place. At first I thought I was going to take it onto other worlds as well, in the same solar system, but it turned out not to be necessary.
"There's a fair bit of underwater stuff. It's been inaccurately said that the second film takes place underwater. That's not true," he added.
"There are underwater scenes and surface-water scenes having to do with indigenous ocean cultures that are distributed across the three films."
The reason for Key's presence at the conference is that New Zealand's government has agreed to a 25 per cent rebate for the Avatar series on the proviso that at least $413 million of production costs be spent in the country.
Cameron has refused to disclose a budget but expects that the three films together will cost less than $1 billion.
News of the forthcoming Avatar films has been met with joy by the New Zealand film industry as it faces a lull with the end of The Hobbit.
"It's a day of great celebration," said Key. "It's a great Christmas present for those involved in making world-class movies."
Reuse content