The Bafta Awards have become a key night in the year, both for celebrating the excellence in British film and also for being an indicator as to what might happen at the Oscars.
In 2002, Bafta made the decision to move their ceremony from May to February so that their awards formed part of the Oscar race.
In the past five years every film that has won the Best Film Bafta has then gone on to take the top prize at the Oscars. The last film not to do so was Joe Wright's Atonement in 2008, which highlights Bafta voters' tendency to favour British films in a close race.
This could be a major factor in who wins the prizes in what is generally being considered the most competitive Awards race for years.
The big beneficiary of the tendency to support British film will be 12 Years a Slave, although Bafta's decision to designate space-adventure Gravity a British film (a surefire bet to win big on technical achievement awards) makes the race for Best Director the toughest to call.
Best Film
12 Years a Slave – Impressive adaptation of Solomon Northup's book, features a strong British cast all giving top performances. It has good form too, having won several Best Film awards including Best Drama at the Golden Globe Awards.
Outstanding British Film
Gravity – With 12 Years a Slave not being nominated in this category, Gravity and Philomena will fight it out for the British film prize. This is a close race, but I feel Bafta members will ultimately use this award to celebrate the excellence of British technical crews over the creative merits of Stephen Frears and Steve Coogan.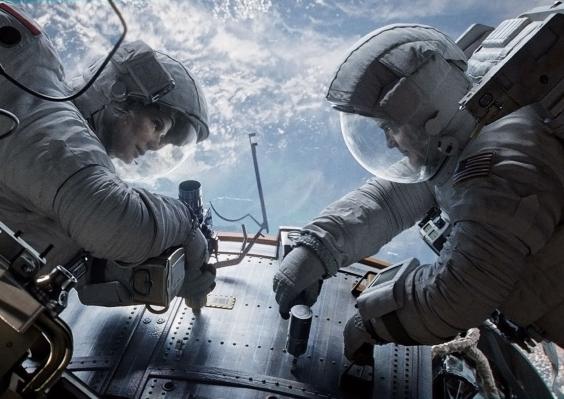 Director
Steve McQueen - This could be one of the biggest surprises of the night. Alfonso Cuarón has been rewarded for the technical brilliance of Gravity in most award ceremonies and will almost certainly win the Oscar. Even the London Critics Circle plumped for London based Mexican Cuarón over Amsterdam based Brit McQueen, but I have a sneaking suspicion that Bafta may well make McQueen the first black director to win the directing prize.
Best Actor
Chiwetel Ejiofor - Ejiofor would have won this award even if Matthew McConaughey -the bookies' favourite to win the Best Actor Oscar for his performance in Dallas Buyers Club - had been nominated for a Bafta. That McConaughey is not on the list will see Ejiofor beat out Leonardo DiCaprio for the prize.
Leading actress
Cate Blanchett - Not even another brilliant performance from British stalwart Judi Dench in Philomena or the allegations being made about Woody Allen will stop Blanchett winning for her beguiling turn as a picaresque neurotic in Blue Jasmine.
Supporting Actor
Michael Fassbender - Fassbender's brutal performance as a slave owner in 12 Years a Slave makes him slight favourite in a tight category. However I expect 12 Years a Slave to have a big night.
Supporting Actress
Lupita Nyong'o - 12 Years a Slave star Nyong'o is the actor who has picked up most prizes thus far from the 12 Years a Slave cast, and despite the star names up against her, this run of wins likely to continue all the way to the Oscars.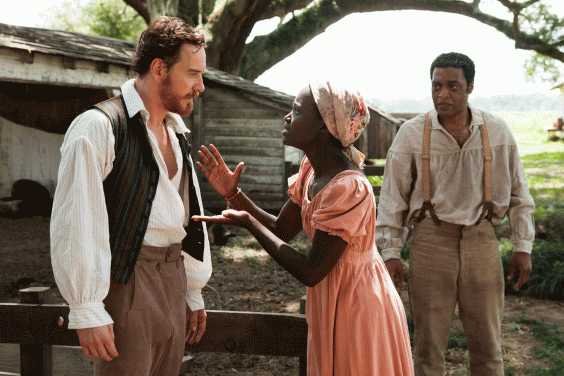 Original Screenplay
American Hustle - David O. Russell's 70s set con artist caper may well have a better night at the Oscars but the it will take a twist as big as the ones that take place in this extravagant ensemble piece for it not to win on Sunday.
Adapted Screenplay
Philomena - In another year, Philomena may well have swept the board at the Baftas but this year it will have to content itself with a screenwriting award for the poignant, humourous script by Steve Coogan and Jeff Pope.
Film not in the English language
Blue is the Warmest Colour - Here is a category where the Baftas will have a jump on the Oscars, as Blue failed to adhere to the release date requirements of the American Academy. The only proviso is if Bafta voters will be turned off by the principal protagonists' criticisms over the working methods of their director Abdellatif Kechiche. .
Documentary
The Act of Killing – Joshua Oppenheimer's brilliant documentary sees mass murderers reenact their crimes in Indonesia. A sure-fire bet in a weak line-up of documentary films.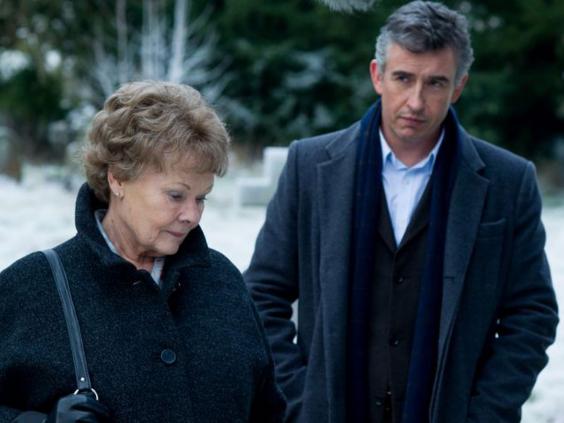 Reuse content