He is one of the finest ballet dancers of his generation; now Carlos Acosta is to make his movie debut.
The Cuban star plays the romantic lead in Day of the Flowers, which will be released in the Autumn. In the British film, two Scottish sisters (Charity Wakefield and Eva Birthistle) travel to Cuba to scatter their father's ashes.
There they meet a handsome dancer-turned-tour-guide who has returned to Havana following an international performing career.
"We always had Carlos in mind for the part," the director John Roberts said. "He has the charisma and he's also Cuban. The only question was whether he could act for the camera."
Following a screentest, Roberts was "relieved" to discover that Acosta was a "natural". "He was worried about it too but he said that he felt very comfortable in front of the camera because he is used to finding intimacy in front of very large audiences."
Acosta dances in the film – "but only discreetly. There's a bit of salsa and a scene where we see him teaching some children. It's not about him as a dancer at all."
Could this be a new start for the ballet superstar? "Yes he's 40 and in the last couple of years of his dancing career now. It's definitely something he'd like to do more of and I think he'd be very good at it."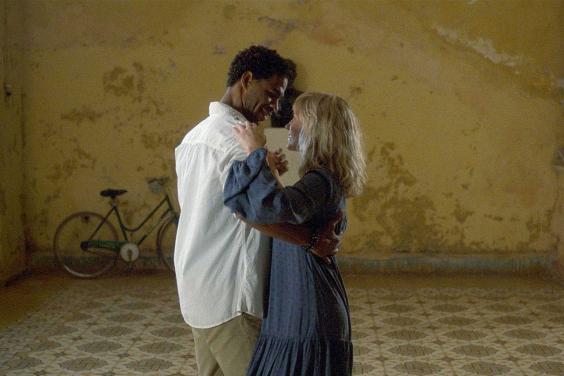 Also in the Arts Diary
Tim Minchin and pals perform Rosencrantz and Guildenstern are Dead down under
Wanted: witty, pithy definition of one of life's great questions
@AlicevJones
Reuse content