The first look picture of Henry Cavill as Superman has been released ahead of Batman v Superman: Dawn of Justice hitting cinemas in spring 2016.
An official synopsis promises a "highly-anticipated action adventure" from director Zack Snyder, with Ben Affleck in the role of Batman.
Israeli actress Gal Gadot stars as Wonder Woman, Jesse Eisenberg plays arch nemesis Lex Luthor and Amy Adams, Laurence Fishburne and Diane Lane are returning from Man of Steel.
Fans were given the first glimpse of Batman in May when Snyder posted a dark image of Affleck standing next to his superhero 'batmobile'.
Both photos have been gloomy and menacing in style - perhaps a hint at what moviegoers can expect come 2016.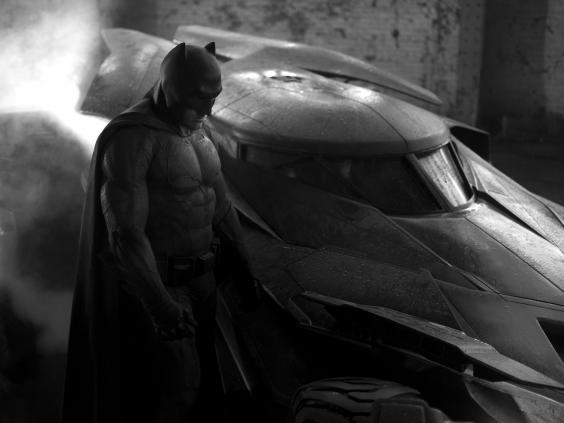 Chris Terrio has written the movie from a screenplay by David S Goyer, with Charles Roven and Deborah Snyder producing.
Last summer's Man of Steel grossed over $290 million at the US box office alone but when the new casting for Batman v Superman was announced, fans were outraged.
Affleck was not a popular choice for Batman and the decision select him as Christian Bale's successor garnererd a great deal of criticism.
Sydney responded to the outrage in an effort to reassure comic book fans, insisting that he is "not crazy" and "understands the canon".
Michael Wilkinson has designed the movie's costumes and explained in March that making the outfits was "all in the crotch" for men and in "the bust" for women.
Reuse content