Batman vs Superman costumer designer Michael Wilkinson has confessed that making a superhero outfit is 'all in the crotch', giving more detail about the aesthetics of the comic book characters' smooth areas than you're apt to want to hear.
Wilkinson, who previously worked on director Zack Snyder's 300, said curves are all-important.
"When you're designing superhero suits, it all comes down to the crotch. And if you're doing a female superhero, the bust," he told Esquire.
Asked how exactly you navigate creating the Caped Crusader's crotch, he explained: "You have to present things in an appealing way but something that's not too confronting and has the right tone for the film. It's something where you have to use all of your costuming skills to find that balance.
"I think having done 300 I'm pretty much an expert on codpieces. I remember on that film we had five different shapes and we gave them all names.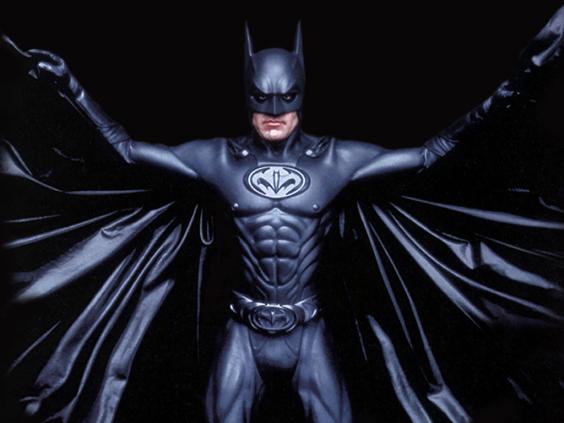 "For example, we had "the spider." We had "the donkey." We had all different shapes for different fellows."
The Oscar-nominee also hinted that the divisive nipples found on George Clooney and Val Kilmer's batsuits will likely not be making a comeback, and said we can expect a glimpse of the new costume well ahead of the film's release in 2016.
"I know last time when we worked on Man of Steel, we released an image of the Superman suit well before the movie was released," he said.
"That gives us a chance to really control that shot, to light it and make it look exactly how we want it to look. I'm sure they're going to release them well before the film."
Wilkinson remained tight-lipped over the design for Gal Gadot's Wonder Woman however, saying his team are still "sinking [themselves] into the graphic novels and comic books…and into that culture and educating ourselves about her backstory and really thinking hard about a Wonder Woman who is contemporary and reverberates with modern audiences."
Batman vs Superman has a release date of 6 May, 2016.
Reuse content