Netflix is once again turning the traditional world of film and television on its head.
Right on the heels of Narcos', Netflix's most recent, highly lauded original series, the streaming giant has released the first trailer for Beasts of No Nation, its first original feature film.
The movie, based on the book by Nigerian-American author Uzodinma Iweala, will simultaneously premiere on October 16 in select theatres and on the site.
In addition to being Netflix's very first original movie, Beasts of No Nation boasts several auspicious credits.
It was written and directed by Cary Fukanaga, the filmmaker best known for directing season one of True Detective.
Fukanaga told Deadline that he spent seven years bringing the Beasts of No Nation script from page to screen.
The project also stars Emmy-winner Idris Elba, whose name has recently been in the news after latest James Bond author Anthony Horovitz remarked the actor was "too street" to play the smooth spy.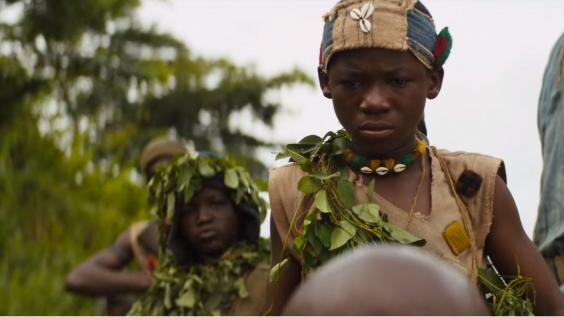 In Beasts, Elba plays a character known only as the Commandant, a terrifying warlord who trains a young boy to become a child soldier in his unofficial army. Newcomer Abraham Attah plays the boy, Agu.
The trailer doesn't give away much about the film's plot, but it does show off Fukanaga's gorgeous cinematography, and gives viewers a glimpse of how the commander manipulates Agu and other children, through a combination of deadly force and sickening kindness, into fighting for him.
Beasts is also somewhat unique among fictional films about African conflicts, in that it depicts these events from the perspectives of African characters, rather than using them as foils for European protagonists.
Reuse content