Harrison Ford will be reprising his lead role as Rick Deckard for a Blade Runner sequel, producers have confirmed.
Denis Villeneuve is in talks to direct the veteran actor in the next instalment of the sci-fi thriller, with Ridley Scott, who directed the first film, on board to produce.
Plot details are being kept secret, but the movie will reportedly be set "several decades" after the 1982 neo-noir original, which took place in Los Angeles in 2019.
The first storyline saw police officer Deckard battle to find and eleminate four genetically-engineered 'Replicants' who stole a space ship and returned to Earth to meet their creator.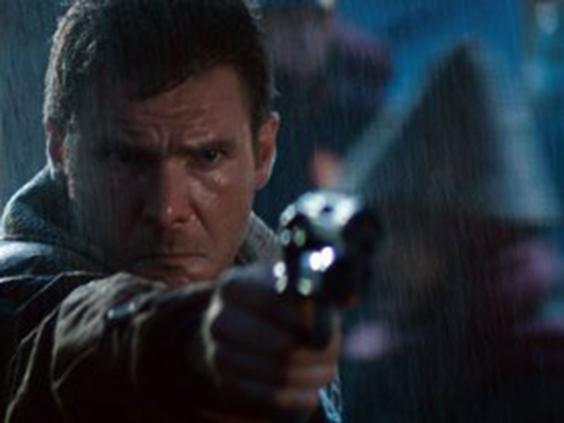 "We are honoured that Harrison is joining us on this journey with Denis, who is a singular talent as we experience personally on Prisoners," producers Kosove and Johnson said in a statement.
"Hampton and Michael (Francher and Green, writers), with Ridley, have crafted a uniquely potent and faithful sequel to one of the most universally celebrated films of all time, and we couldn't be more thrilled with this amazing, creative team."
Harrison Ford linked with Blade Runner sequel in 2012
Scott said last December that Ford had been sent the script and "said it's the best thing he's ever read".
"It's very relevant to what happened in the first one," he told MTV. "I'm not just doing a sequel with lots of action and see how far we can go with the special effects because you can't really.
"Blade Runner kind of landed on a somehow very credible future and it's very difficult to change that because it's been so influential with everything else."
Top 10 greatest movies of all time
Top 10 greatest movies of all time
1/9 The Shawshank Redemption, 1994

Tim Robbins and Morgan Freeman play two imprisoned men who form a deep bond

PA

2/9 Pulp Fiction, 1994

John Travolta as Vincent Vega and Samuel L Jackson as Jules Winnfield in Quentin Tarantino's 1994 Palme d'Or winner

3/9 The Godfather, 1972

Marlon Brando as Don Vito Corleone in the triple Oscar-winning film

EPA

4/9 The Dark Knight, 2008

Heath Ledger as the Joker, in what would be one of his last ever roles

5/9 Star Wars Episode IV: A New Hope, 1977

The original Star Wars trio of Harrison Ford, Carrie Fisher and Mark Hamill

AP

6/9 The Lord of the Rings: The Fellowship of the Ring, 2001

The first installment in Peter Jackson's trilogy, based on the novels by JRR Tolkein

AP

7/9 Jaws, 1975

Steven Spielberg's quintessential monster movie

Rex Features

8/9 Raiders of the Lost Ark, 1981

Harrison Ford stars as the world's best known archaeologist, taking on Nazis, booby traps and ancient demons - and rescuing some distressed damsels along the way

AP

9/9 Inception, 2010

The sci-fi thriller, starring Leonardo DiCaprio, sees thieves invading people's dreams
Production on the as-yet-untitled
Blade Runner
sequel is scheduled to begin in summer 2016.
Ford will next been seen in Star Wars: The Force Awakens, reprising his role as Han Solo from the original trilogy.
Reuse content