The Boba Fett-centric Star Wars 7 spin-off film expected in 2016 appears to have found its lead in the form of Temuera Morrison, who previously portrayed the bounty hunter's son in Attack of the Clones.
Morrison is listed as playing Fett on the IMDb page for 'Untitled Star Wars Project (2016)', which is thought to  focus on the character thanks to the following leaked Star Wars schedule from toy manufacturer Hasbro:
2014: Rebels
2015: Episode VII
2016: Boba Fett
2017: Episode VIII
2018: Solo
2019: Episode IX
2020: Red Five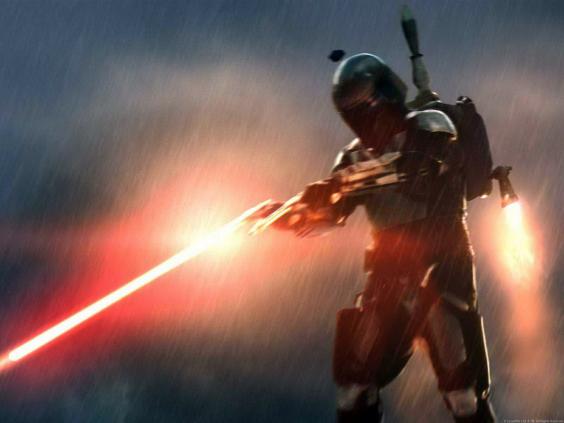 Metalocalypse director John Schnepp previously claimed that the spin-off is already in pre-production meanwhile, chancellor George Osbourne said that it will shoot at Pinewood Studios next year, and Godzilla director Gareth Edwards looks to be directing it.
Edwards said recently: "I am very, very lucky, living in a dream job at the moment. I'm not allowed to talk about it, it's all very secretive, but it's a dream come true. Star Wars is the reason I got into filmmaking, so to be given this opportunity is like a dream. Now the pressure is on."
Star Wars 7 cast in pictures
Star Wars 7 cast in pictures
1/15 John Boyega

The 22-year-old best known for sci-fi movie Attack the Block is a new arrival for Star Wars and will be one of the sequel's 'trio of young leads'.

Getty Images

2/15 Harrison Ford

Ford will be returning as Han Solo for Star Wars 7 and is rumoured to have a 'gigantic role in the first of the next three films'.

3/15 Daisy Ridley

There's not much out there on Ridley, who is a relative unknown bar appearances in TV dramas Casualty and Mr Selfridge. But the British actress is set to become a huge star now...

Getty Images

4/15 Adam Driver

Lena Dunham tweeted confirmation that her fellow Girls star had landed the role of the villain in JJ Abrams' film. Now he has been officially confirmed and is expected to play a Darth Vader-like baddie.

Getty Images

5/15 Carrie Fisher

Carrie Fisher, who played Princess Leia in the 1977 original, has confirmed she will reprise the role in upcoming Star Wars films.

Getty Images

6/15 Kenny Baker

Baker played R2-D2 in the Star Wars franchise and will be back reprising his role for the 7th movie.

Rex

7/15 Domhnall Gleeson

Gleeson played Bill Weasley in the Harry Potter films and recently starred with Rachel McAdams in About Time. He has been confirmed for Star Wars 7.

Getty Images

8/15 Miltos Yerolemou

The Game of Thrones actor is not expected to have a 'major part' in the film

Rex Features

9/15 Oscar Isaac

Last seen in the Coen brothers' Inside Llewyn Davis, Isaac has been confirmed as a new arrival and will likely feature in a lead role.

Getty Images

10/15 Andy Serkis

Also confirmed for the 7th installment is Serkis - who has a reputation as one of the best motion capture actors out there. So expect him to portray some sort of other worldly character.

AP

11/15 Max Von Sydow

He's not a spring chicken but Von Sydow is a new arrival to Star Wars. Rumours suggest he might play a sinister old Jedi but that remains to be seen.

12/15 Mark Hamill

Mark Hamill will be back as Luke Skywalker along with his fellow original cast members Carrie Fisher and Harrison Ford.

13/15 Anthony Daniels

Anthony Daniels has starred as C-3PO in past Star Wars films and will be back for JJ Abram's seventh.

Neela Debnath/The Independent

14/15 Peter Mayhew

Peter Mayhew will reprise his role as Chewbacca with many fans excited at the theoretical prospect of a wizened old Chewie retired from space flight

Getty Images

15/15 Original Star Wars trio

Here are the original Star Wars trio of Harrison Ford, Carrie Fisher and Mark Hamill back in the day.

AP
He also discussed how story rather than visual effects will be key to its success, adding: "People could be innovative with computer graphics in the early '90s, but I think where we are right now is, we've reached that plateau where you can kind of do anything, and we have kind of done everything. So now, I hope, we are going to see people embracing strong stories, strong characters, as well as the spectacle. The honeymoon is over and it's much more about storytelling, and I think we'll create better films, hopefully."
Much to the annoyance of Fett fans, Disney is rumoured to be trying to turn the mercenary bounty hunter into a hero for the spin-off, and is struggling to make him fit within the conventional morality of Star Wars films.
Reuse content