Superhero fans have barely recovered from the news that Ben Affleck is to play Batman opposite Henry Cavill's Superman in the impending Man Of Steel sequel. But now it has been reported that Breaking Bad star Bryan Cranston will play Lex Luthor in the rebooted DC Comics franchise.
Having played chemist-turned-meth kingpin Walter White in the hugely popular AMC drama for five series, Cranston has plenty of evil nemesis experience to draw on.
According to Comic Book News he has signed a deal with movie studios for at least six appearances as villainous businessman and political mogul Luthor in the DC Universe.
"Cranston is truly a dream casting for Luthor," a source told Cosmic Book News. The actor, 56, has won three Outstanding Lead Actor in a drama series Emmy Awards for Breaking Bad.
Affleck and Cranston previously worked together on Iranian hostage crisis film Argo, for which the former won a slew of directorial awards.
The news that Affleck is set to play Batman in Zack Snyder's follow-up to the rebooted Superman franchise Man Of Steel drew a mixed reaction.
More than 51,000 people signed an online petition pleading with studio bosses not to involve the Argo director, whom they claim "won't do justice" to the role.
Petitioners wrote on Change.org that Affleck's acting skill is "not even close to being believable as Bruce Wayne".
Steve Walsh, bookseller at Gosh! Comics, said: "Every time a new Batman is announced, we are told it will be a nightmare and will destroy the franchise.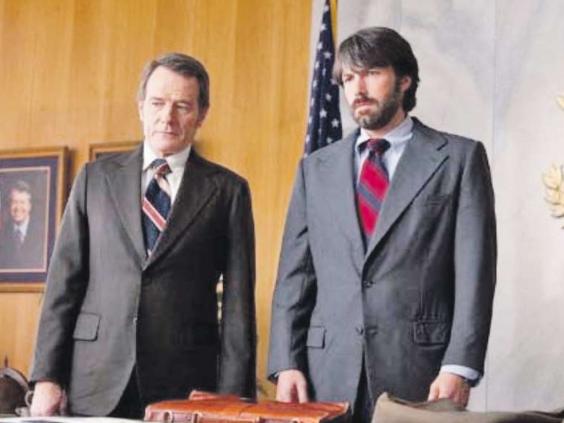 "I think Ben Affleck will be very good. He has the physicality to pull off the Batman stuff and playing charming playboy-tycoon Bruce Wayne won't be a stretch."
The Man Of Steel follow up does not have a title so far, but will again star Cavill alongside Amy Adams.
Snyder said: "Ben provides an interesting counter-balance to Henry's Superman. He has the acting chops to create a layered portrayal of a man who is older and wiser than Clark Kent and bears the scars of a seasoned crime fighter, but retain the charm that the world sees in billionaire Bruce Wayne."
According to Comic Book News Affleck has signed a 13-appearance deal with Warner Brothers for Batman.
DC is reportedly planning to feature all of their main characters "liberally" in all of their movies to portray a more connected world than what Marvel Studios has done so far, Comic Book News reports.
They are also allegedly planning to bring Matt Damon into the Justice League, possibly as Aquaman or Martian Manhunter.
Christopher Nolan, who successfully rebooted the Batman franchise with Christian Bale as the lead in the Dark Knight trilogy, is an executive producer on the Man Of Steel sequel. The film starts shooting next year and will be released in cinemas in summer 2015.