Bridget Jones is having a baby and we're going to hear all about it, probably in far too much detail, in a new movie.
The third film about the popular 30-something is set to begin shooting this autumn with lead stars Renee Zellweger and Colin Firth reported to be on board as Bridget and her husband Mark Darcy.
Sharon Maguire is returning as director after her success with Bridget Jones's Diary in 2001 and is believed to have had long meetings with the actors. Hugh Grant has confirmed that he will not be back for another turn as the deceptively charming Daniel Cleaver.
Creator Helen Fielding has based the script for Bridget Jones's Baby on some of her columns from eight years ago, instead of her latest book Mad About the Boy. This explains why Firth is involved as his character dies in the novel.
Bridget Jones in quotes
Bridget Jones in quotes
1/15 Bridget Jones in quotes

"It is a truth universally acknowledged that when one part of your life starts going okay, another falls spectacularly to pieces."

2/15 Bridget Jones in quotes

"Bridget Jones, wanton sex goddess, with a very bad man between her thighs...Dad?"

Imdb

3/15 Bridget Jones in quotes

"One must not live one's life through men but must be complete on oneself as a woman of substance."

Miramax

4/15 Bridget Jones in quotes

"We were always taught, instead of waiting to be swept off our feet, to 'expect little, forgive much'."

Miramax

5/15 Bridget Jones in quotes

"Resolution number one: Obviously will lose twenty pounds. Number two: Always put last night's panties in the laundry basket."

6/15 Bridget Jones in quotes

"I will not get upset over men, but instead be poised and cool ice-queen."

7/15 Bridget Jones in quotes

"I will not fall for any of the following: alcoholics, workaholics, commitment phobics, people with girlfriends or wives, misogynists, megalomanics, chauvists, emotional fuckwits or freeloaders, perverts."

Miramax

8/15 Bridget Jones in quotes

"When someone loves you it's like having a blanket all round your heart..."

9/15 Bridget Jones in quotes

"I decided to get a grip on my life and start a diary"

10/15 Bridget Jones in quotes

"I realise it has become too easy to find a diet to fit in with whatever you happen to feel like eating and that diets are not there to be picked and mixed but picked and stuck to, which is exactly what I shall begin to do once I've eaten this chocolate croissant."

11/15 Bridget Jones in quotes

"Valentine's Day purely commercial, cynical enterprise, anyway. Matter of supreme indifference to me."

Miramax

12/15 Bridget Jones in quotes

"Can I officially confirm that the way to a man's heart these days is not through beauty, food, sex, or alluringness of character, but merely the ability to seem not very interested in him."

Universal Pictures

13/15 Bridget Jones in quotes

"Emotional fuckwittage"

Rex Features

14/15 Bridget Jones in quotes

The thing is, I like you, very much, just as you are"

15/15 Bridget Jones in quotes

"I'm no good at anything. Not men. Not social skills. Not work. Nothing."

REX
Author David Nicholls (One Day and Us) helped Fielding with the initial screenplay and other writers are said to have become involved further down the line.
Details of the planned storyline remain under wraps but there's going to be a mini Bridget and Mark in the house!
Eric Fellman of Working Title told the Daily Mail: "We are keen to try to make [Bridget Jones 3]ater this year but there's still nothing definite yet. If the script and all our deals with the actors fall into place then this one will be up and running."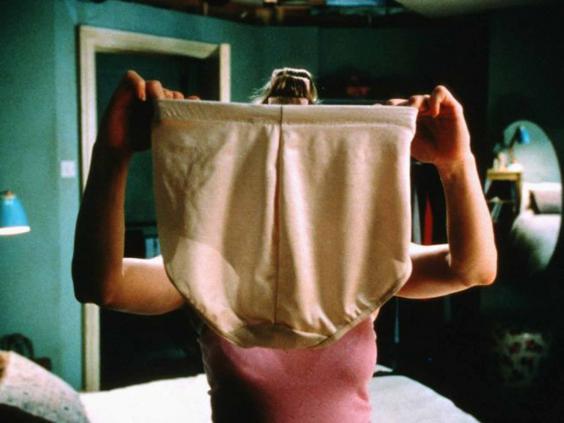 Firth said last year that he would be interested in filming another Bridget Jones movie so long as it had "somewhere to go".
"Back at the time I said that a third one should only happen if we were telling a story about having moved into a different generation when we were all beginning to deteriorate a little bit," he told The Independent. "I think we might be ready for that moment!"
Reuse content