The third Bridget Jones movie has been slow off the mark, with Hugh Grant confirming he won't be appearing in the much-anticipated sequel.
But now some news for Bridget fans has finally emerged, with Patrick Dempsey said to be in final negotiations to join the film.
Dempsey could well make a convincing replacement for Grant. At 49, he is the right age to serve as a potential love interest for Bridget, who enters her Forties in the third sequel.
The film, which has the working title Bridget Jones's Baby, is not believed to be set on Helen Fielding's latest novel Mad About The Boy, which sees the much-loved protagonist have a couple of children and Colin Firth's character die.
It is not yet known what the plot of Bridget Jones 3 will be. Speaking earlier this year about whether he would like to join the cast of the movie, Firth said the film should tell the story of an older generation.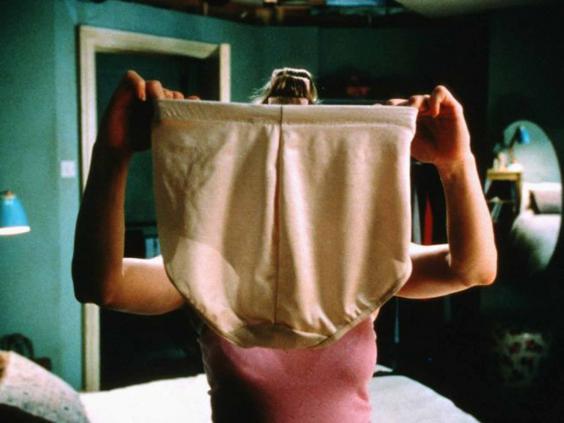 "I said that a third one should only happen if we were telling a story about having moved into a different generation when we were all beginning to deteriorate a little bit. I think we might be ready for that moment!," he told The Independent.
According to Deadline, Firth will star in the third film alongside Renee Zellweger as the mishap-prone publishing executive.
Bridget Jones in quotes
Bridget Jones in quotes
1/15 Bridget Jones in quotes

"It is a truth universally acknowledged that when one part of your life starts going okay, another falls spectacularly to pieces."

2/15 Bridget Jones in quotes

"Bridget Jones, wanton sex goddess, with a very bad man between her thighs...Dad?"

Imdb

3/15 Bridget Jones in quotes

"One must not live one's life through men but must be complete on oneself as a woman of substance."

Miramax

4/15 Bridget Jones in quotes

"We were always taught, instead of waiting to be swept off our feet, to 'expect little, forgive much'."

Miramax

5/15 Bridget Jones in quotes

"Resolution number one: Obviously will lose twenty pounds. Number two: Always put last night's panties in the laundry basket."

6/15 Bridget Jones in quotes

"I will not get upset over men, but instead be poised and cool ice-queen."

7/15 Bridget Jones in quotes

"I will not fall for any of the following: alcoholics, workaholics, commitment phobics, people with girlfriends or wives, misogynists, megalomanics, chauvists, emotional fuckwits or freeloaders, perverts."

Miramax

8/15 Bridget Jones in quotes

"When someone loves you it's like having a blanket all round your heart..."

9/15 Bridget Jones in quotes

"I decided to get a grip on my life and start a diary"

10/15 Bridget Jones in quotes

"I realise it has become too easy to find a diet to fit in with whatever you happen to feel like eating and that diets are not there to be picked and mixed but picked and stuck to, which is exactly what I shall begin to do once I've eaten this chocolate croissant."

11/15 Bridget Jones in quotes

"Valentine's Day purely commercial, cynical enterprise, anyway. Matter of supreme indifference to me."

Miramax

12/15 Bridget Jones in quotes

"Can I officially confirm that the way to a man's heart these days is not through beauty, food, sex, or alluringness of character, but merely the ability to seem not very interested in him."

Universal Pictures

13/15 Bridget Jones in quotes

"Emotional fuckwittage"

Rex Features

14/15 Bridget Jones in quotes

The thing is, I like you, very much, just as you are"

15/15 Bridget Jones in quotes

"I'm no good at anything. Not men. Not social skills. Not work. Nothing."

REX
Reuse content