The first official photos from the set of the big-screen version of Second World War sitcom Dad's Army have been released as the all-star cast began filming in Yorkshire.
The pictures show the stellar cast of UK talent signed up to star in the film, including Catherine Zeta Jones, Bill Nighy, Sir Tom Courtenay, Sir Michael Gambon and Toby Jones.
The cast began filming the production, based on the hugely popular TV show, in Bridlington, East Yorkshire, this month.
The film sees the group of hapless volunteers in search of a spy as glamorous journalist Rose Winters, played by Zeta Jones, is sent to Walmington-on-Sea to write about the exploits of the Home Guard.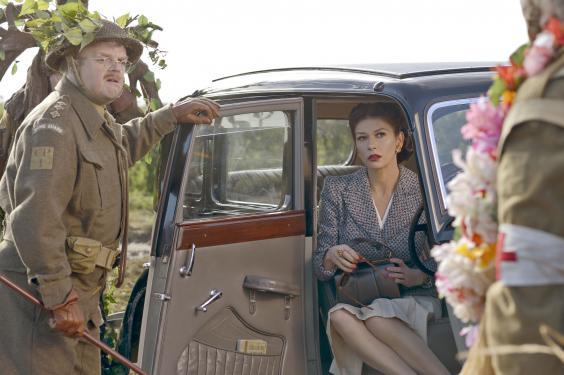 New photos from the set show Jones in the role of pompous bank manager Captain Mainwaring, played by Arthur Lowe in the original, Nighy as his deputy Sergeant Wilson, Sir Tom as Corporal Jones and Sir Michael as Godfrey.
The film is being directed by Bafta-nominated director Oliver Parker and other cast members include Inbetweeners star Blake Harrison as Private Pike, Danny Mays as the spiv Walker, Sarah Lancashire, Alison Steadman, Mark Gatiss and Annette Crosbie.
They will be joined by newly announced cast members Felicity Montagu, Julia Foster, Holli Dempsey, Oliver Tobias and Emily Atack.
The television series of Dad's Army ran from 1968 to 1977, attracting 18 million viewers at its height, and the original cast made a film in 1971.
Some two million people still tune in for repeats of the old show, which was the creation of Jimmy Perry and David Croft.
PA
Reuse content