Mary Poppins star Dick Van Dyke escaped unhurt after his car burst into flames on a motorway.
Mr Van Dyke was pulled from the car, having not realised the Jaguar was on fire on a Los Angeles highway.
He told TMZ: "It just started making a noise, and I thought I had a flat at first, then it started to smoke, then it burned to a crisp.
He said he escaped unscathed and "there was a fireman, a nurse and a cop just happened to be passing by. Somebody's looking after me".
The 87-year-old hasn't made many public appearances recently, cancelling one earlier this year in New York due to a "yet-to-be diagnosed neurological disorder".
At the time, he tweeted: "My head bangs every time I lay down. I've had every test come back that I'm perfectly healthy. Anybody got any ideas?"
He later revealed he had undergone tests including a CAT Scan, MRI and spinal tap but "it showed nothing" and that he has "very low blood pressure".
A video of the aftermath was posted by his wife, Arlene Van Dyke, whom he married last year:
And the star - also known from The Dick Van Dyke Show and Chitty Chitty Bang Bang - clearly saw the funny side, tweeting: "Used Jag for sale REAL CHEAP!!", with this picture: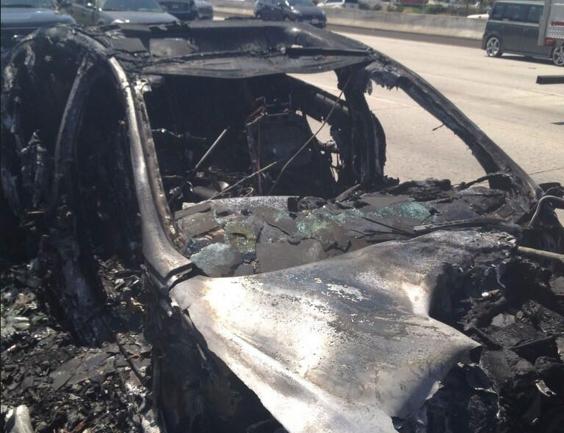 Reuse content