Engineering student Ben Carpenter didn't let his being wheelchair-bound stand in the way of his cosplay dreams, converting his chair into a menacing buggy that looked straight out of Mad Max: Fury Road.
The Florida cosplayer, who was born with spinal muscular atrophy, seemed to be going for the early scenes of the film, when Mad Max is chained up by carboy Nux.
He debuted the contraption at Dragon Con in Georgia, complete with mask  and black rims, joined by his friend Amy who played a wargirl.
Ben welded the "Bloodbag-mobile" himself.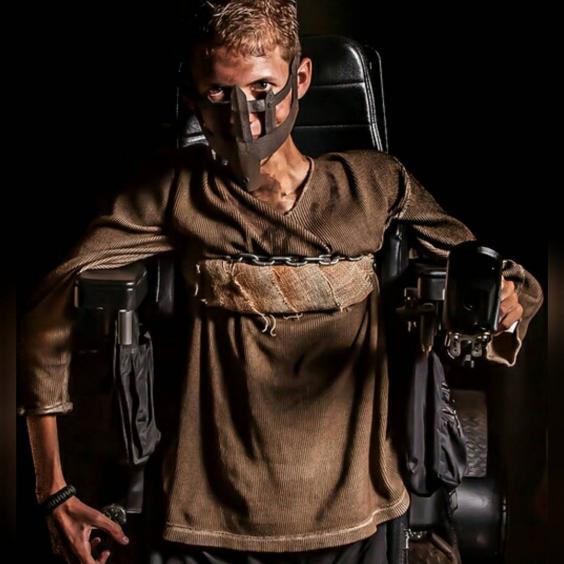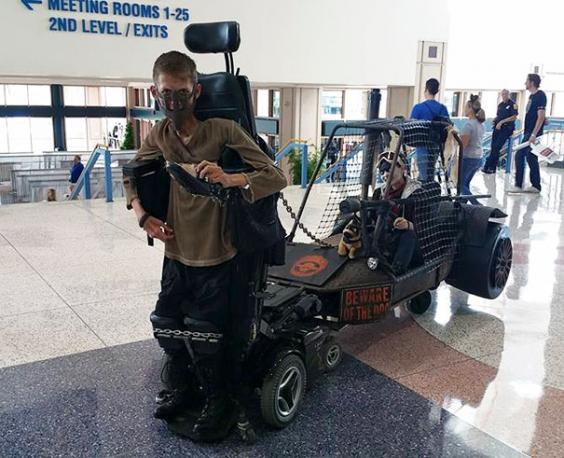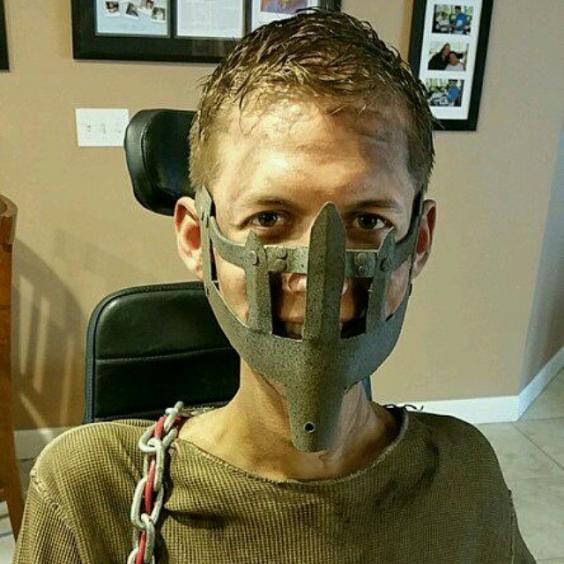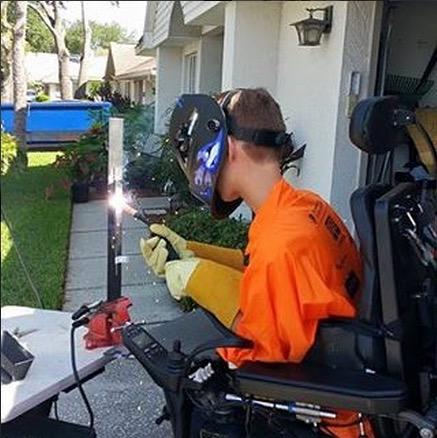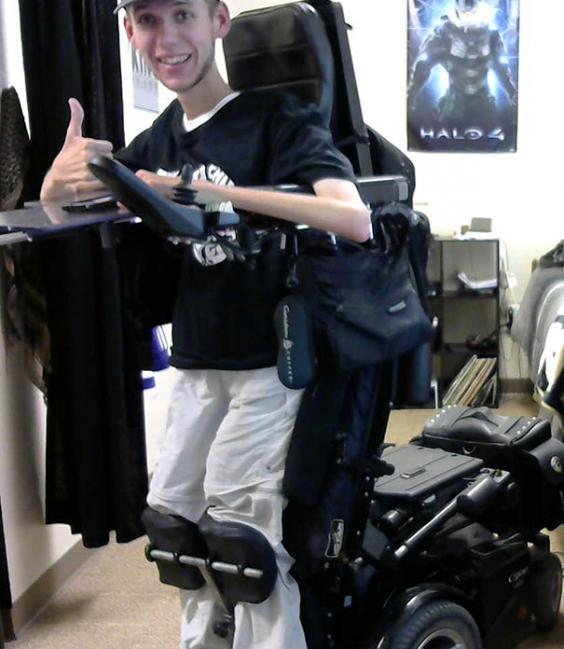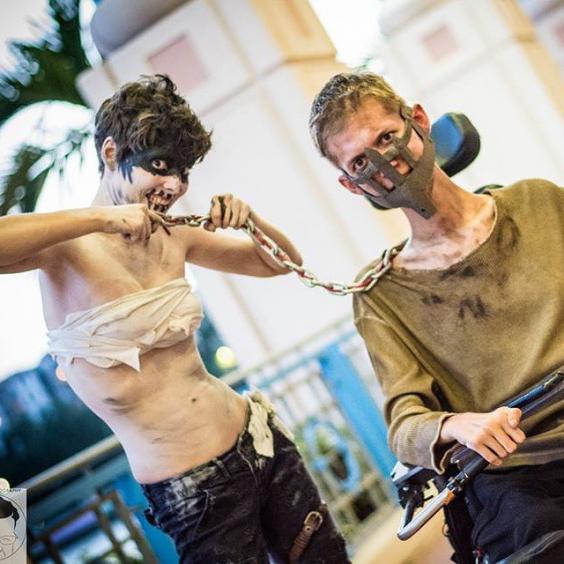 Reuse content