When it was announced earlier this year that Tilda Swinton was in talks to star in Marvel's Doctor Strange as the Ancient One, a Tibetan male character in the comics, many fans thought she was an odd choice: why not just cast a Tibetan actor/actress?
The Marvel Cinematic Universe has often been criticised for featuring predominantly white men, and it is speculated that this was the studio hoping to show diversity, but it still seems they can't even commit the Ancient One to being female.
In an interview with the Huffington Post, the actress stated that she is yet to decide if she will play the character as a male or female.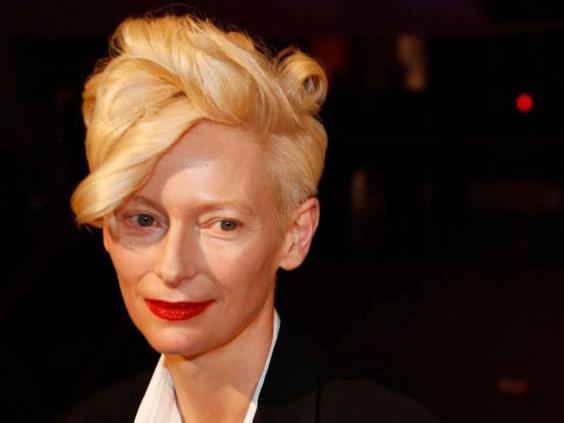 "I have yet to decide exactly where I'm going to place the gender of this character. It's not that I know and I'm not telling you — I have yet to decide that. Presumably by the end of the year I will have worked it out…
"Let's see what the tenor and what the feeling is. If it's kind of naturalistic, then who knows. If we decide we're dealing with a male Ancient One, then we're going to have to deal with a naturalistic disguise. If we're not and we decide the Ancient One is not gender specific, then we can play a different game."
Upcoming Marvel films
Upcoming Marvel films
1/10 In 2019: Inhumans

12 July 2019

2/10 In 2019: Avengers: Infinity War Part 2

3 May 2019

Marvel

3/10 In 2018: Black Panther

6 July 2018

Marvel

4/10 In 2018: Avengers: Infinity War Part 1

4 May 2018

Marvel

5/10 In 2017: Thor: Ragnarok

3 November 2017

Marvel

6/10 In 2017: Untitled Spider-Man

28 July 2017

Marvel

7/10 In 2017: Guardians of the Galaxy 2

5 May 2017

Marvel

8/10 In 2016: Doctor Strange

4 November 2016

Marvel

9/10 In 2016: Captain America: Civil War

6 May 2016

Marvel

10/10 In 2015: Ant-Man

17 July 2015

Marvel
Of course, we shouldn't be surprised; Swinton has often starred in roles that were originally meant for men. For instance, she played Deputy-Minister Mason in 2013's Snowpiercer, a role originally meant for a man.
If she were to take on the role and play it as a man, what does this say for diversity in the Marvel universe? Would it show the suppression of females in superhero movies? And what about the Tibetan aspect of the character, are we to forget about that?
Benedict Cumberbatch will play the titular character Doctor Strange in the upcoming movie. Chiwetel Ejiofor is also on board, playing villain Baron Mordo who will amalgamate a range of characters from the comic's extensive mythology.
Reuse content