When else is there such legitimate reason for a movie night in than after stuffing yourself full with Easter eggs? This weekend is the ideal for kicking back on the sofa and there's a whole range of great films on the box for you to choose from.
Good Friday
The Shawshank Redemption - 9pm, ITV2
If you somehow haven't seen it or simply want to enjoy this Morgan Freeman and Tim Robbins classic once more - here's your chance. Wrongly-convicted Andy strikes up a strong friendship with a man named Red as they spend 19 years together in a cruel 1940s prison.
Top 10 greatest movies of all time
Top 10 greatest movies of all time
1/9 The Shawshank Redemption, 1994

Tim Robbins and Morgan Freeman play two imprisoned men who form a deep bond

PA

2/9 Pulp Fiction, 1994

John Travolta as Vincent Vega and Samuel L Jackson as Jules Winnfield in Quentin Tarantino's 1994 Palme d'Or winner

3/9 The Godfather, 1972

Marlon Brando as Don Vito Corleone in the triple Oscar-winning film

EPA

4/9 The Dark Knight, 2008

Heath Ledger as the Joker, in what would be one of his last ever roles

5/9 Star Wars Episode IV: A New Hope, 1977

The original Star Wars trio of Harrison Ford, Carrie Fisher and Mark Hamill

AP

6/9 The Lord of the Rings: The Fellowship of the Ring, 2001

The first installment in Peter Jackson's trilogy, based on the novels by JRR Tolkein

AP

7/9 Jaws, 1975

Steven Spielberg's quintessential monster movie

Rex Features

8/9 Raiders of the Lost Ark, 1981

Harrison Ford stars as the world's best known archaeologist, taking on Nazis, booby traps and ancient demons - and rescuing some distressed damsels along the way

AP

9/9 Inception, 2010

The sci-fi thriller, starring Leonardo DiCaprio, sees thieves invading people's dreams
A Fish Called Wanda - 10.15pm, ITV
This 1980s British comedy hit stars John Cleese, Michael Palin, Jamie Lee Curtis and Kevin Kline and is sure to have you in fits of laughter with its top-notch wit.
Easter Saturday
How To Train Your Dragon 2 - 7.15pm, Sky Movies Premiere
Hiccup and Toothless return for more adventures in this warm sequel full of fresh discoveries and a new friendship with a Dragon Rider.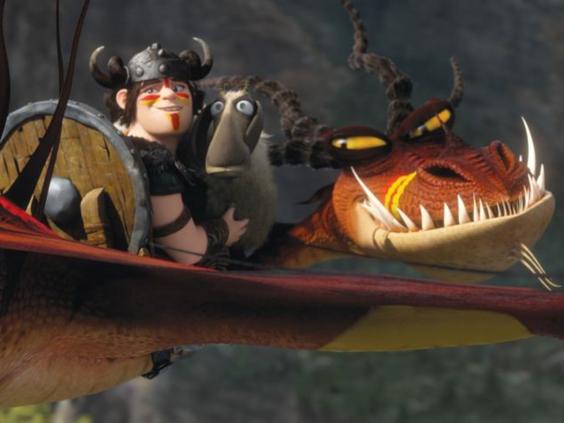 Matilda - 4pm, Comedy Central
Child genius Matilda hones her magical powers with the help of a kindly teacher after being sent to Miss Trunchbull's school of terror by her uncaring family. Based on Roald Dahl's popular story, brought to the screen in 1996 and now a successful musical.
Honey, I Shrunk The Kids - 6pm, Comedy Central
Eccentric inventor Wayne Szalinski creates a gun that can miniaturise people, only to accidentally use it on his own children. Can he turn them back to normal before the big wide world destroys them? Tune into this family favourite to find out.
Easter Sunday
Hook - 1.15pm, Comedy Central
Robin Williams plays Peter Pan in Steven Spielberg's take on JM Barrie's timeless tale. When Peter receives a note from Captain Hook he returns to Neverland to rescue his children from pirates, with the help of Tinkerbell of course.
E.T the Extra Terrestrial - 3.15pm, ITV2
A lonely 10-year-old boy makes friends with a gentle alien who is searching for a phone to call home and find his way back. When they both fall dangerously ill after spending time together, government intervention causes problems for them both.
Despicable Me - 7.10pm, ITV2
Steve Carrell voices Gru, the world's greatest villain who is dead set on stealing the moon. But when he adopts three orphaned sisters, his determination to prove that no true baddie has a soft centre starts to weaken.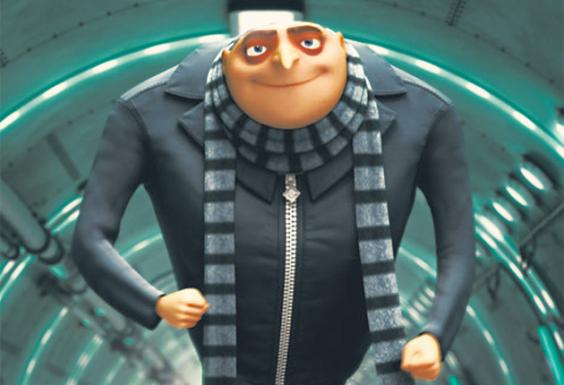 My Sister's Keeper - 8pm, E4
Bring the tissues as unless you have a heart of stone, you'll definitely be needing them. Anna was born to be a marrow donor for her seriously ill sister but, after countless medical procedures, she sues her parents and sparks a court case that could have heartbreaking results.
Skyfall - 9pm, ITV2
Daniel Craig makes for a fierce 007 in this Oscar-winning Bond hit that sees M's MI6 authority called into question.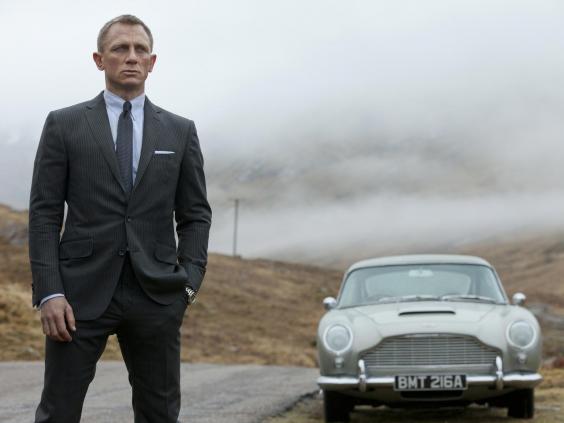 Easter Monday
Splash - 10am, BBC2
Tom Hanks is tracked down by a mermaid who saved him from drowning as a boy and has taken human form in this fun Eighties rom-com. If she gets her legs wet, her secret will be revealed...
10 Things I Hate About You - 7pm, Film4
Heath Ledger and Julia Stiles star in this modern retelling of Shakespearean play The Taming of the Shrew. When Bianca is banned from having a boyfriend until her tough older sister Kat gets one, her lover Joey comes up with a solution.
Indiana Jones: Raiders of the Lost Ark - 8.10pm, BBC3
Harrison Ford reprises his role as the iconic explorer to take part in a mission to South America in search of The Ark of the Covenant. Will he beat the Nazis to the grand prize?
Reuse content