The Oscar-nominated actress Karen Black who appeared in more than 100 movies from Easy Rider to Five Easy Pieces has died in Los Angeles at the age of 74.
The prolific actress died from complications as she was being treated for cancer, her husband Stephen Eckelberry confirmed.
Black was known for portraying women who were quirky, troubled or threatened. Her breakthrough role was as a prostitute who takes LSD with Dennis Hopper and Peter Fonda in 1969's Easy Rider.
This helped her win the role for which she became best known: Rayette Dipesto, a waitress who dates (and is abused by) Jack Nicholson's upper class dropout in 1970 film Five Easy Pieces –for which she received an Oscar nomination and a Golden Globe award.
Black was diagnosed with ampullary cancer in November 2010. Shortly after, she had to undergo an operation to remove a third of her pancreas before extensive chemotherapy and radiation treatment. Despite seemingly overcoming the disease in July 2011 it returned and in June last year began to spread.
The actress spoke publicly about her condition for the first time in March earlier this year when her husband launched an appeal to crowdfund her spiralling medical costs.
Eckelberry turned to the money-raising website site GoFundMe to seek $32,000 to cover the costs of the actress's treatment, which he called "her best and only shot". He wrote: "If you've ever enjoyed her work, now is your chance to reach back to Karen – because Karen needs your help."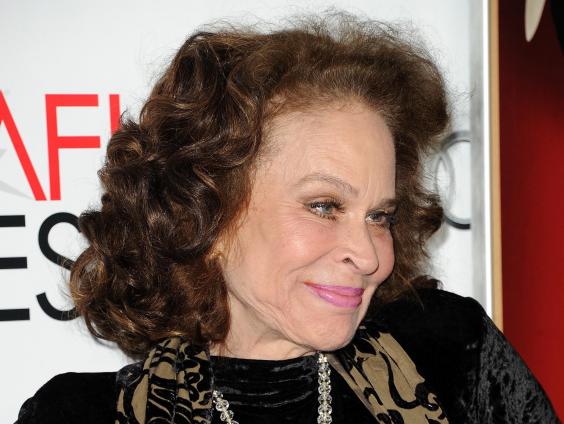 Fans of the actress responded in their hundreds, beating the target to raise $45,829 in under a week, and donating more than $60,000 in four months to fund treatment in Europe – which in the end Black was too ill to undergo.
A blog post from Eckelberry on 7 August revealed: "Karen's health continued to deteriorate at an alarming pace. She became bed-bound: the spreading cancer having eaten away part of a vertebra and nerves in her lower back. Her left leg stopped functioning.  We could not go to Europe as we had hoped. It would have been almost impossible to travel to the airport."
Yet her husband remained hopeful: "My daughter and I have both stopped working so that we can be by her side and we have hired someone to help as well. Thanks to your generous support through this process we can be there for her all the time.  We are supplementing traditional medicine with all the alternative care we can afford.  This would not have been possible without your generosity."
This morning Eckelberry wrote on his Facebook page: "It is with great sadness that I have to report that my wife and best friend, Karen Black has just passed away, only a few minutes ago. Thank you all for all your prayers and love, they meant so much to her as they did to me."
Black was born Karen Ziegler on 1 July 1939 and grew up in Park Ridge, Illinois. Her father was a sales executive and violinist, her mother the children's novelist Elsie Reif Zeigler. She enrolled in Northwestern University to study drama and by the early 1960s had moved to New York.
She made her film debut in The Prime Time and had married Charles Black, whose last name she kept even though they were together only for a short time.
She studied acting under Lee Strasberg and through the '60s worked off-Broadway and in television, including Mannix and Adam-12. Her first Broadway show, The Playroom, lasted less than a month, but brought her to the attention of a young director-screenwriter, Francis Ford Coppola, who cast her in the 1966 release You're a Big Boy Now.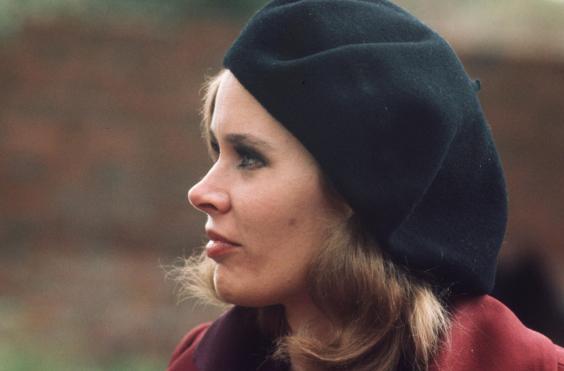 Black, who was married four times, tied the knot with Eckelberry in 1987 and the couple adopted a daughter.
Although she was most famous for playing Rayette in Five Easy Pieces the educated, articulate Black, raised in a comfortable Chicago suburb, had little in common with her relatively simple-minded character.
"If you look through the eyes of Rayette, it looks nice, really beautiful, light, not heavy, not serious. A very affectionate woman who would look upon things with love, and longing," Black told Venice Magazine in 2007.
"A completely uncritical person, and in that sense, a beautiful person. When (director) Bob Rafelson called me to his office to discuss the part he said, 'Karen, I'm worried you can't play this role because you're too smart.' I said 'Bob, when you call "action," I will stop thinking,' because that's how Rayette is."'
In 1971, Black acted alongside Nicholson again in Drive, He Said. In the coming years she worked Hollywood leading lights such as Richard Benjamin (Portnoy's Complaint), Robert Redford and Mia Farrow (The Great Gatsby) and Charlton Heston ("Airport 1975").
She was nominated for a Grammy Award after writing and performing songs for Nashville, in which she played a country singer in Robert Altman's 1975 ensemble epic. Black also starred as a jewel thief in Alfred Hitchcock's last movie, Family Plot, released in 1976.
"We used to read each other poems and limericks and tried to catch me on my vocabulary," she later said of Hitchcock. "He once said, 'You seem very perspicacious today, Miss Black.' I said, 'Oh, you mean "keenly perceptive?" 'Yes.' So I got him this huge, gold-embossed dictionary that said 'Diction-Harry,' at the end of the shoot."
The actress later claimed her career was ruined by The Day of the Locust, a troubled 1975 production of the Nathanael West novel that brought her a Golden Globe nomination but left Black struggling to find quality roles. By the end of the '70s, she was appearing in television and in low-budget productions.
Black received strong reviews in 1982 as a transsexual in Altman's Come Back to the Five and Dime, Jimmy Dean, Jimmy Dean. But despite working constantly over the next 30 years, she was more a cult idol than a major Hollywood star.
Black was also a screenwriter and a playwright whose credits included the musical Missouri Waltz and A View of the Heart, a one-woman show in which she starred.
She is survived by Eckelberry, a son and two daughters.
Additional reporting from AP
Reuse content