Murder. Armed robbery of citizens, state banks and post offices.The theft of sacred objects. Arson in a state prison. Perjury, bigamy, deserting his wife and children, selling prostitution, kidnapping, extortion, receiving stolen goods, selling stolen goods, passing counterfeit money – oh, and using marked cards too.
It's worth remembering the comically long list of crimes read to Eli Wallach's Tuco Ramirez in the opening scene of The Good, The Bad and The Ugly, as he stands with a rope around his neck waiting to be hanged. Although Wallach took on the role in Sergio Leone's classic spaghetti western without knowing that he would be named as the Ugly in the title, that cavalcade of misdemeanours left the movie audiences of 1966 in no doubt just how cut-throat this character really was.
By then Wallach had already made his name six years earlier, playing another of cinema's most villainous baddies: Calvera, the bandit facing off against The Magnificent Seven. Thanks to those two parts, his face will forever be the epitome of the violence, the drama and the endearing comedy that defines the best of the silver screen's Wild West.
Wallach's brilliance was in not only convincing moviegoers that his characters would kill without hesitation, but that they also had a sense of humour and were more than one-dimensional caricatures. You can't help rooting for The Ugly - he's far more sympathetic than The Bad, played by the great Lee Van Cleef with real sinister effect right until that final, epic, three-way shootout.
Eli Wallach's greatest roles in pictures
Eli Wallach's greatest roles in pictures
1/10 Eli Wallach and Clint Eastwood star in 'The Good, The Bad and the Ugly', 1967

Rex

2/10 Eli Wallach in 'The Magnificent Seven', 1960

Rex

3/10 Eli Wallach with Carroll Baker in 'Babydoll', 1956

Getty

4/10 Eli Wallach in 'How The West Was Won', 1962

Getty

5/10 Eli Wallach, Clark Gable, Montgomery Clift and Marilyn Monroe in a scene from 'The Misfits', 1961

Getty

6/10 Eli Wallach with Andy Garcia in 'The Godfather Part III', 1990

Sportsphoto Ltd./Allstar

7/10 Eli Wallach and HarveyY Keitel star in 'The Two Jakes', 1990

Sportsphoto Ltd./Allstar

8/10 Eli Wallach, Terence Hill and Brock Peters in 'Have Gun Will Travel: Ace High', 1969

Eli Wallach, Terence Hill and Brock Peters in 'Have Gun Will Travel: Ace High', 1969

Sportsphoto Ltd./Allstar

9/10 Eli Wallach in the movie 'Lord Jim', 1965

Getty

10/10 Eli Wallach and Oliver Tobias star in the movie 'Romance of a Horsethief', 1971

Getty
Wallach himself - who has died aged 98 - was known as one of the most gracious figures in Hollywood and Broadway. His personal as well as physical vitality was surely a key reason why he maintained one of the longest of all acting careers - even appearing, aged 94, in both The Ghost and Wall Street: Money Never Sleeps in 2010.
Wallach's kindness of character shone through above all else when I spoke to him four years ago, in one of his last interviews. Rather hard of hearing, he did not get frustrated when struggling to understand me. He knew what reporters are looking for (perhaps due to his longstanding friendship with the revered broadcast journalist Walter Cronkite, a college classmate), and if he couldn't hear my question properly, he would simply reel off another of his many anecdotes at random, dotted with famous names or amusing incidents, knowing that would keep me happy all the same.
The pan-European cast and production team made The Good, The Bad and The Ugly a tricky film to work on, he explained. "The actors in the movie always spoke their own language on camera. I spoke in English, they spoke in Italian or French or Spanish or whatever. The man playing my brother was an Italian and there's a wonderful scene between us, but I don't speak Italian and he didn't speak English, so it was a bit bizarre."
Not only that, but the movie was dangerous; during a scene in which Wallach's Tuco cuts the chain linking him to a dead prison warden by placing it on a railway track so the locomotive wheels can slice through it, a piece of low-hanging metal on the train passed at speed just inches from his head. He was warned of his horse-riding by his co-star too. "Clint Eastwood was my coach in a way. He said: 'I'm warning you that it's very dangerous, the way you ride your horse,' But I'd been riding horses in Texas since the '30s so I knew how to ride. Clint is a wonderful horseman and we got along."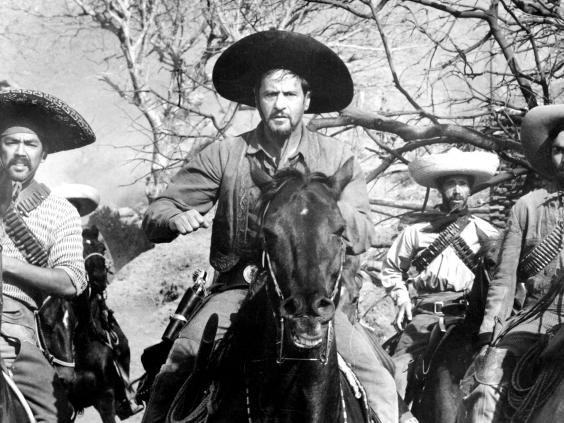 For all the fame he achieved in those two legendary westerns, his favourite work was with Tennessee Williams on both stage and screen - including the film that brought him the most pride, 1956's Baby Doll. Wallach had starred in several of the playwright's Broadway productions before his cinema career began; this not only allowed him to win a Tony award for The Rose Tattoo but also to meet his wife, the actress Anne Jackson. Wallach even sacrificed a part in From Here To Eternity for the to continue his stage work with Williams. Frank Sinatra took the role instead – and won an Oscar with it.
"I had promised to do Tennessee's play, Camino Real, but they couldn't get the money together," Wallach told me. "So I auditioned for From Here to Eternity and I got the job, but then they found the money for the play, so I pulled out. Whenever I met Frank Sinatra afterwards, he'd always say to me: 'Hello, you crazy actor.'"
The story of Wallach's acting career included plenty of stories like these involving Hollywood's most famous names. He happily reminisced training in The Method alongside Marlon Brando, travelling to Angkor Wat with Peter O'Toole for Lord Jim, and working with Kate Winslet in The Holiday. But perhaps it was Marilyn Monroe, who often babysat his children, who brought back some of his happiest memories.
"Marilyn and I danced a lot together, we were friends," he told me. "She came from Hollywood to New York once and Cheryl Crawford found out she had never seen a play, so she took her to see the play I did on Broadway. She came backstage and she said: 'Can I come again?' And I said: 'If they say you can, of course you can.' So she bought a ticket and she saw it again half a dozen times. We got to know each other, and my wife and the children and all – she loved to see my children – and then when the movie came up, she said: 'I want you to be in it'."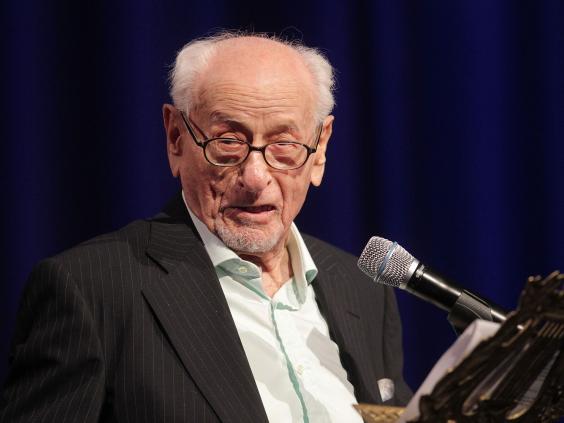 That movie was The Misfits. Unfortunately it was not a happy a production, for it was to be the last film either Monroe or fellow co-star Clark Gable completed. The leading man died of a heart attack just ten days after the film was finished, while Monroe's abuse of sleeping pills and the decline of her marriage to the movie's writer, Arthur Miller, were well underway.
"It was very difficult," Wallach recalled. "Marilyn had an acting coach who would stand behind the director, John Sturges, and she would look over his shoulder to get ideas off her. Sturges said to all the people working around him: 'You can make fun of this lady who's coaching, but we couldn't do this movie with Marilyn unless she helped'."
It seems incredible now that The Good, The Bad and The Ugly was not even nominated for an Oscar, but Wallach finally received an Honorary Academy Award decades later. Although he was also humbled to be awarded a Bafta in 1957, he was not able to attend the ceremony – and by 2010 he no longer knew where his trophy had gone. However, he remembered England fondly:
"I loved working in England. Anne and I did many plays there, I spent a year in The Teahouse of the August Moon. I met Laurence Olivier, and John Gielgud directed Anne and I in several plays."
The news of his death is sad, but in recalling names like these, Wallach knew he had enjoyed a great life with his brilliant talent.
Reuse content