It's been almost unanimously agreed that Josh Trank's Fantastic Four is outright awful. It shouldn't have been hard to make a film better than the 2005 version but, somehow, Fox has created an all new monster - and not in a good sense.
Fans have had enough with Fox's meddling and they want the heroes back where they rightly belong: with Marvel Studios.
"Josh Tank's Fantastic Four was a major disappointment," reads the fan petition on Change.org urging Fox to sell the rights back to Marvel Studios.
"Critics and fans of the film panned the movie and performed poorly at the box office. Please sign this petition so we can have a great adaptation of Marvel's first family once and for all. Sign this petition also because WE DON'T WANT ANOTHER SEQUEL!!!!! Let the fans have what they want and MAKE FOX SELL THE RIGHTS BACK TO MARVEL!!!!"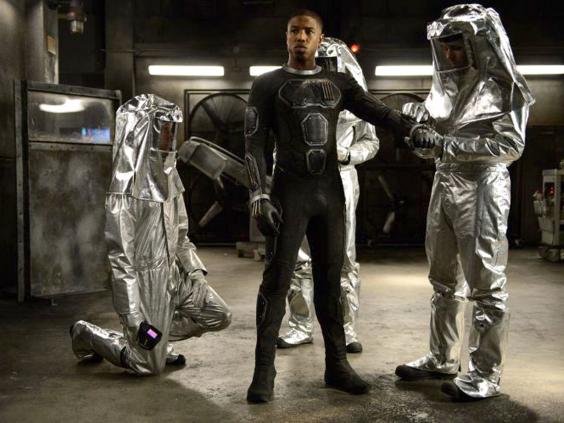 The petition, started 10 August, currently (12 August) has well over 15,000 signatures, and aims to get 25,000.
If you're a little confused over film rights, allow me to help you out quickly. Marvel Studios wasn't always the blockbuster making powerhouse it is today, they were once on the brink of bankruptcy and had to sell the movie rights to some of their greatest heroes just to stay afloat. One of those properties was Fantastic Four.
To keep the rights, Fox have had to put a Fantastic Four movie into production every seven years, which explains why we have seen the reboot so soon. But after this Fantastic Flop, it's become unknown whether they'll keep the rights, and fans are growing impatient.
Upcoming Marvel films
Upcoming Marvel films
1/10 In 2019: Inhumans

12 July 2019

2/10 In 2019: Avengers: Infinity War Part 2

3 May 2019

Marvel

3/10 In 2018: Black Panther

6 July 2018

Marvel

4/10 In 2018: Avengers: Infinity War Part 1

4 May 2018

Marvel

5/10 In 2017: Thor: Ragnarok

3 November 2017

Marvel

6/10 In 2017: Untitled Spider-Man

28 July 2017

Marvel

7/10 In 2017: Guardians of the Galaxy 2

5 May 2017

Marvel

8/10 In 2016: Doctor Strange

4 November 2016

Marvel

9/10 In 2016: Captain America: Civil War

6 May 2016

Marvel

10/10 In 2015: Ant-Man

17 July 2015

Marvel
"Im 44, been a marvel fan since I was 4," reads George Hatcher's comment. "The Thing was one of my first and favourite Characters. He has constantly been ruined as have all the Characters of FF and Enemies.
"Fox wants to make money, then write your own superhero squad, call it the Fox Four or whatever! But we want our Fantastic Four movie to be just that FANTASTIC!"
With such momentum with the petition, and with a planned sequel still apparently going ahead, could Marvel be getting the rights back sooner, rather than later? Or are we going to have another sequel no-one wants? Sony had the same problem with Spider-Man but did everyone a favour and made a deal with Marvel. Could the same happen here?
The ball's in your court, Fox.
Reuse content