Thomas Hardy fans have been offered a sneak peek at Carey Mulligan as Bathsheba Everdene in Far from The Madding Crowd.
The film's first teaser trailer was released yesterday, also starring Matthias Schoenaerts, Michael Sheen, Tom Sturridge and Juno Temple.
Directed by Oscar nominee Thomas Vinterberg and based on Hardy's classic novel, the story follows beautiful, headstrong heroine Bathsheba Everdene and the three very different suitors she attracts – loyal sheep farmer Gabriel Oak, handsome Sergeant Frank Troy and the older, wealthy bachelor William Boldwood.
The manner in which each suitor woos Bathsheba speak volumes about their unique personalities. "You've never seen yourself through a man's eyes, it's like not being able to think," charms Troy, while Boldwood insists that all he wants, "very much" is to protect Bathsheba for the rest of her life.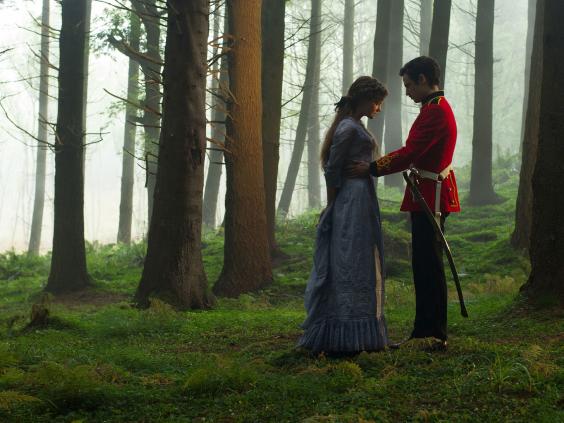 Oak, meanwhile, has an altogether less romantic message for his love interest. "I'm not going to tell stories just to please you, you can be sure of that," he growls, before walking moodily from his farm building into the rain.
Bathsheba's choices and passions explore the nature of relationship and love.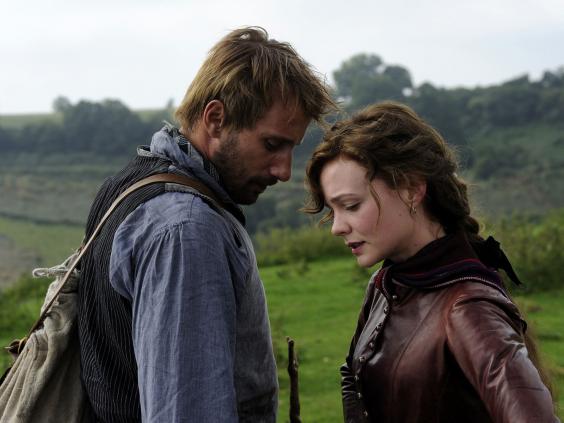 Mulligan can be heard singing traditional folk song "Let No Man Steal Your Thyme" in the first clip, backed up by vocals from Sheen, while stunning visuals produce just the kind of period, rural Wessex vibe we were hoping for.
Far From the Madding Crowd hits UK cinemas on 1 May 2015.
Reuse content