In celebration of Christian Grey's fictional birthday, the first official movie still of Jamie Dornan as the playboy billionaire has been posted on the Fifty Shades of Grey Facebook page.
The Northern Irish actor, 32, will star in the lead alongside infatuated schoolgirl, Anastasia Steele, played by Dakota Johnson.
The teaser photo shows Dornan in the driver's seat of his Audi R8, wearing a leather jacket with a brooding, trying-hard-to-be-serious expression on his model face. It all seems a bit cringe, but his army of fans will no doubt be swooning.
The film adaptation of EL James' bestselling erotic novel is set for UK release next Valentine's Day weekend, with the promotional poster presenting a suited and booted Dornan with his back to the camera, in front of a high-rise office window.
"Mr Grey will see you now," the caption reads.
Fifty Shades of Grey film: Who's playing who
Fifty Shades of Grey film: Who's playing who
1/11 Rita Ora - Mia Grey

Singer Rita Ora will swap the studio for Hollywood when she takes on her role as Christian Grey's outgoing adoptive sister Mia. The 'How We Do' star previously made a brief appearance in 'Fast & Furious 6' as a racer alongside the late Paul Walker.

Getty Images

2/11 Jamie Dornan- Christian Grey

Northern Irish underwear model Jamie Dornan was cast as playboy billionaire Christian Grey to replace Charlie Hunnam. The 31-year-old has modelled for Calvin Klein, dated Keira Knightley and is best known to UK viewers for his role in TV drama 'The Fall'.

Getty Images

3/11 Dakota Johnson - Anastasia Steele

Newcomer Dakota Johnson, daughter of actors Melanie Griffith and Don Johnson, will play Anastasia Steele, the young college student besotted by Christian Grey. Past roles for the 24-year-old have included '21 Jump Street', 'The Five Year Engagement' and upcoming 'Need For Speed'.

Getty Images

4/11 Jennifer Ehle- Carla May Wilks

Jennifer Ehle, best known for playing Elizabeth Bennett in the BBC adaptation of 'Pride and Prejudice' has been cast as Anastasia's self-centred, flighty mother Carla. Ehle's other roles have included 'Zero Dark Thirty' and 'A Gifted Man'.

Getty Images

5/11 Luke Grimes - Elliot Grey

Actor Luke Grimes will portray Christians' elder brother Elliot Grey in the 'Fifty Shades' movie. He meets his girlfriend and eventual wife Kate Kavanagh when he accompanies Christian to pick up a drunk Anastasia in a Portland bar. One of Grimes' most famous roles was as Liam Neeson's daughter's boyfriend in 'Taken 2'.

Getty Images

6/11 Eloise Mumford - Kate Kavanagh

US actress Eloise Mumford has been cast as Anastasia Steele's polar opposite best friend and roommate Kate Kavanagh.

Getty Images

7/11 Dylan Neal - Robbin 'Bob' Adams

'Arrow' actor Dylan Neal will play Anastasia Steele's mother's husband

Getty Images

8/11 Marcia Gray Harden - Dr Grace Trevelyan Grey

Christian Grey's adoptive mother, Dr Grace Trevelyan Grey, will be played by Oscar-winning actress Marcia Gay Harden. The 'Miller's Crossing' star will take on the role of the physician who took care of four-year-old Christian when his real mother killed herself.

Getty Images

9/11 Callum Keith Rennie - Ray Steele

Callum Keith Rennie, 53, willl play Anastasia Steele's stepfather Ray Steele

Getty Images

10/11 Max Martini - Jason Taylor

Christian Grey's most trusted bodyguard Jason Taylor will be played by Max Martini. The New York-born actor has appeared in sci-fi series 'Taken', '24' and 'CSI: Crime Scene Investigation'.

Getty Images

11/11 Victor Rasuk - Jose Rodriguez

Victor Rasuk is to play Anastasia Steele's close friend and 'brother she never had' Jose Rodriguez, whom she meets as a lonely freshman at university. Both their fathers served in the same military unit. Rasuk's past acting credits include 2005's 'Lords of Dogtown' and 'Rock Steady'.

Getty Images
But not everyone is impressed with the first look front-on photo. "The casting is such a let-down that I'm really nervous about watching the films," wrote one fan, while another added that Dornan is "not how Christian Grey looks in my head".
The storyline follows the S&M relationship between Grey and Steele, but footage shown to journalists in March received a lukewarm reception.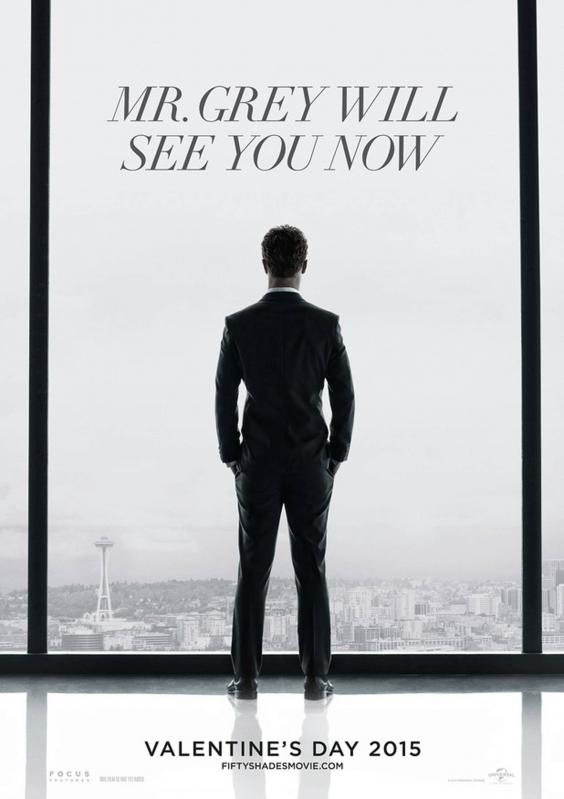 Despite Universal Pictures chairman Donna Langley promising "the next iconic screen romance," reporters warned fans to expect little more than "surprisingly tame PG kissing".
Dornan was cast as Grey after director Sam Taylor-Johnson's first choice Charlie Hunnam dropped out. The circumstances surrounding his departure remain unclear but scheduling conflicts are believed to have caused issues.
Reuse content