A new trailer for hotly-anticipated drama Foxcatcher has been released, starring Channing Tatum and Mark Ruffalo as Olympic gold-medallist wrestling brothers.
Directed by Moneyball's Bennett Miller and based on a true story, the film follows the lives of Mark and Dave Schultz as they are coached by violent multimillionaire John Eluthere du Pont (Steve Carell) and head towards tragedy.
Tatum plays Mark, in a challenging role that differs from his usual parts in rom-coms and action movies. The US actor, 34, was praised for his performance at the Cannes Film Festival in May, as were Ruffalo and Carell.
"This is more than just some piece of metal, it's about what the medal represents, the virtues it requires to attain it," says a motivated Mark in the trailer, before smashing his head aggressively into a mirror. Cue scenes of vigorous training, competition, triumph and inevitable devastation.
Carell has been tipped for an Oscar next year, despite Miller, who won Best Director at Cannes, admitting that the Dinner for Schmucks star was not obvious casting.
"It obviously doesn't resemble anything (Carell) had done before," he said. "It was so far outside of his comfort zone. I had never seen Steve in anything that would give any material evidence that he could do it."
Oscar-tipped films for 2015
Oscar-tipped films for 2015
1/10 The Imitation Game

Keira Knightley, Matthew Beard, Matthew Goode, Benedict Cumberbatch and Allen Leech in The Imitation Game

Snap Stills/REX

2/10 The Theory of Everything

Felicity Jones and Eddie Redmayne in Stephen Hawking biopic The Theory of Everything

Working Title Films

3/10 Boyhood

Ella Coltrane in widely acclaimed coming of age drama Boyhood

4/10 Unbroken

Written by the Coen Brothers and directed by Angelina Jolie, Unbroken could be a major player that comes from a woman that already has an Oscar

5/10 Foxcatcher

Featuring Channing Tatum, Foxcatcher will be Steve Carell's first 'serious' role and is directed by Oscar-nominated director of Moneyball, Bennett Miller

6/10 Interstellar

Directed by Christopher Nolan, the film features Oscar winners Matthew McConaughey and Anne Hathaway

7/10 Gone Girl

Oscar winner Ben Affleck is back for the screen adaptation of Gillian Flynn's popular novel Gone Girl, directed by two-time best director nominee David Fincher ('The Social Network' and 'The Curious Case of Benjamin Button')

8/10 Whiplash

The film follows a young musician who struggles to make it as a top jazz drummer and is already a strong contender starring JK Simmons

9/10 Suite Francaise

Based on the work of acclaimed novelist Irène Némirovsky, the film, starring Oscar-nominee Michelle Williams, comes fifty years after her death

10/10 Suffragette

Meryl Streep plays Emmeline Pankhurst in Sarah Gavron's new historical drama Suffragette, what is expected to be the Big Brit film of the year

Getty Images
Tatum and Ruffalo spend six months learning to wrestle and spent time with Mark Schultz and friends of the brothers. Tatum has admitted to finding it strange being watched by the real-life Mark as he played him.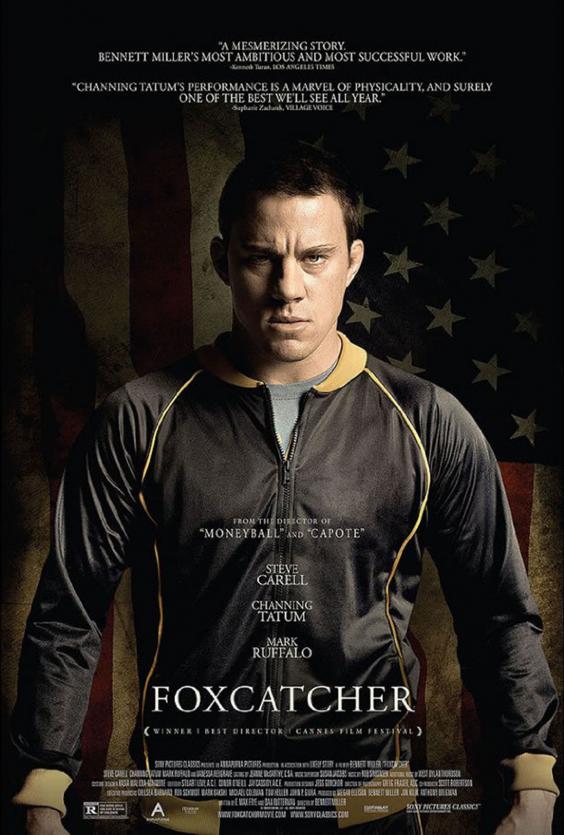 Vanessa Redgrave makes a brief appearance in Foxcatcher as du Pont's mother Jean, while Sienna Miller plays Dave Schultz's wife Nancy.
Foxcatcher is due for UK release on 9 January 2015.