Audiences who enjoyed movies such as The Grand Budapest Hotel, Black Swan, American Hustle, The Imitation Game, 12 Years a Slave, Lincoln, Citizen Four and even The Best Exotic Marigold Hotel shouldn't really be thanking Hollywood for making them. These are all films that were backed by a new wave of billionaires who've entered the film business in recent years. These billionaires have been picking up bills that the US studios themselves might once have been expected to pay – but they haven't always received the credit.
In the old days, when tycoons came to Hollywood, everyone knew their names. One of the most prominent, Howard Hughes, not only made big-budget movies like Hell's Angels (1930) and Scarface (1932), but had big-budget movies made about him too (among them Martin Scorsese's The Aviator.) As yet, there don't seem to be any plans for films about the new generation of Borgia-like patrons who've been commissioning new work in Hollywood but their influence is rising.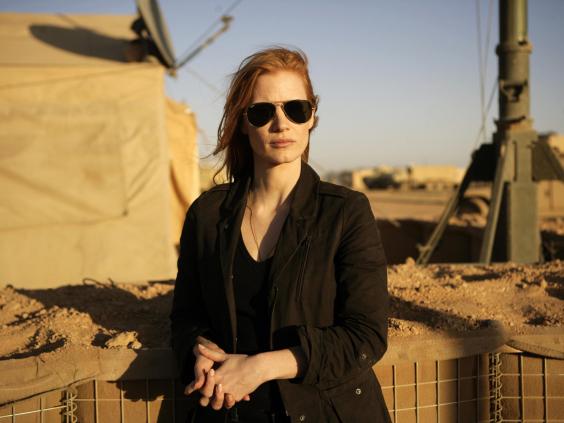 So who are these new "players" and where does their money come from? They tend to be on the secretive side and many have hired top industry executives to run their companies. Most appear to be in the movie business for the long haul, not just to support one or two vanity projects before moving on to their next playthings. With the Hollywood studios devoting most of their resources to making huge-budget blockbusters while closing their so-called "speciality" art film divisions, these reticent tycoons have stepped into the breach to back what are fancifully called "mid-budget" movies – that's to say films in the $30m to $70m range .
Best films to watch in 2015
Best films to watch in 2015
1/9 Suffragette - 11 September

Meryl Streep is bound to make a formidable Emmeline Pankhurst in Sarah Gavron's new film about the British women's suffragette movement of the early 20th century. Streep is again working from a screenplay by Abi Morgan who also wrote The Iron Lady.

Getty Images

2/9 Far From The Madding Crowd - 1 May

Thomas Vinterberg turns his hand to Thomas Hardy and British costume drama. Memories of the John Schlesinger version with Alan Bates and Julie Christie will be hard to exorcise. Carey Mulligan and the mercurial Flemish actor Matthias Schoenaerts star as Bathsheba Everdene and Gabriel Oak.

3/9 Jurassic World - 12 June

The third Jurassic Park sequel is finally here starring Chris Pratt. The storyline goes something like this - theme park gets dinosaur to attrack visitors and it all goes horribly wrong. Should prove a fun one among cinema-goers.

Colin Trevorrow

4/9 Terminator: Genisys - 3 July

Arnold Schwarzenegger kept his promise - he's back and he's trying to stop Judgement Day.

5/9 Spectre - 6 November

Bond is back for the 24th time. So is arch-villain Blofeld. Director Sam Mendes did a sterling job with Skyfall but the last movie ended on a very downbeat note with poor old Judi Dench signing out of the series. The challenge now is to reinvigorate a franchise that is already well into its 50s.

Rex Features

6/9 Cake - 20 February

It's Rachel from Friends as you've never seen her before as Jennifer Aniston plays Claire Bennett - a woman who initiates a relationship with a widower while battling hallucinations of his dead wife.

7/9 Suite Francaise - 13 March

It will be intriguing to see how Saul Dibb's long-awaited adaptation of Irène Némirovsky's novel deals with a problem that has often confounded British film-makers: how to portray French characters played by English-speaking actors in Nazi-occupied, wartime Paris without slipping into 'Allo 'Allo!-style caricature. Michelle Williams and Kristin Scott Thomas lead Dibb's promising cast.

8/9 In The Heart Of The Sea - 13 March

Chris Hemsworth plays tough seafarer Owen Chase in this dramatic Moby Dick movie.

Warner Bros

9/9 Cinderella - 27 March

Kenneth Branagh's live action remake of Disney's classic tale stars Downton Abbey's Lily James. Helena Bonham-Carter and Cate Blanchett also star as the Fairy Godmother and evil stepmother.

Disney
One of the most prominent is Megan Ellison, the founder of Annapurna Pictures. Still in her late twenties, she is the daughter of Larry Ellison, the multi-billionaire behind the Oracle Corporation. Annapurna has already racked up the kind of credits other film companies would spend decades in accumulating: visionary movies like Spike Jonze's Her (2013) and Oscar-nominated such as David O Russell's American Hustle (2013) and Kathryn Bigelow's Zero Dark Thirty (2012).
"I am absolutely terrified to be up here," Ellison confessed last year when she took to accept the LA Film Critics' New Generation Award. You can't imagine Howard Hughes being cowed by an audience of film critics – or indeed even taking the time to attend one of their evens. Her modesty was startling in a business generally defined by egotism as well as by money.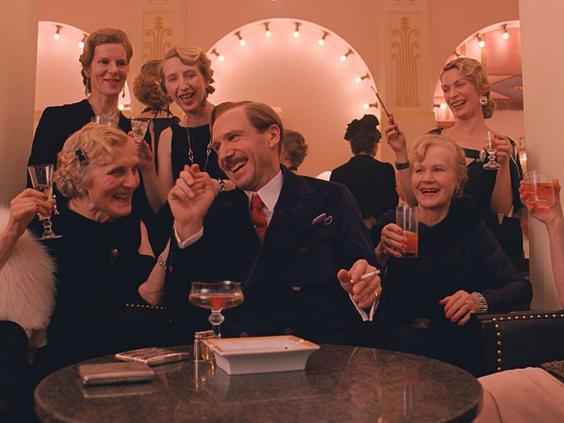 Actress Jessica Chastain didn't hold back in her praise when she wrote in Time magazine last spring, "Megan is not only changing the direction our industry is going in, she's also enriching our culture. Where would we be without Lorenzo the Magnificent supporting Leonardo da Vinci and Michelangelo?"
It is noticeable that in her public pronouncements, Ellison always talks about cinema as an art rather than as a business. There was just a hint of Pippi Longstocking about the speech that she gave last month in Cannes when she and Jane Fonda won the inaugural "Women in Motion" awards. She quoted Kurt Vonnegut's remark that, "The arts are not a way to make a living. They are a very human way of making life more bearable," adding "that's what I believe and that's what I want to be a part of." These aren't remarks you could imagine a Jack Warner or Louis B Mayer making.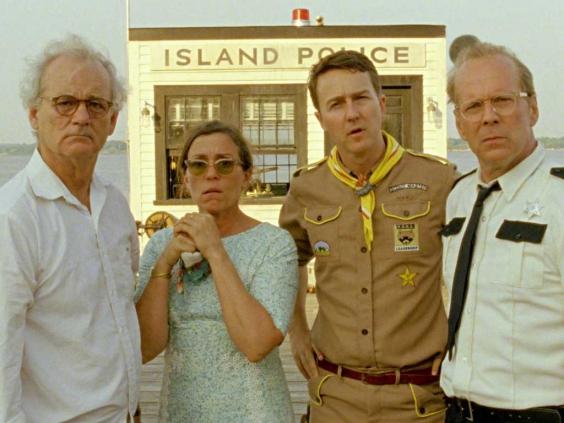 Another billionaire financier, Steven M Rales, co-founder of huge American business conglomerate the Danaher Corporation, seems to take a similarly benign approach to his film activities. Through his company Indian Paintbrush, Rales has backed several of Wes Anderson's films including The Grand Budapest Hotel (2014), Moonrise Kingdom (2012) and The Fantastic Mr Fox. Like Ellison, he keeps a low public profile but that hasn't stopped the American press from nicknaming him "Fantastic Mr Finance".
Wes Anderson is an extremely idiosyncratic director but Rales seems prepared to support and indulge him in a way that ruthless old studio moguls never would have done.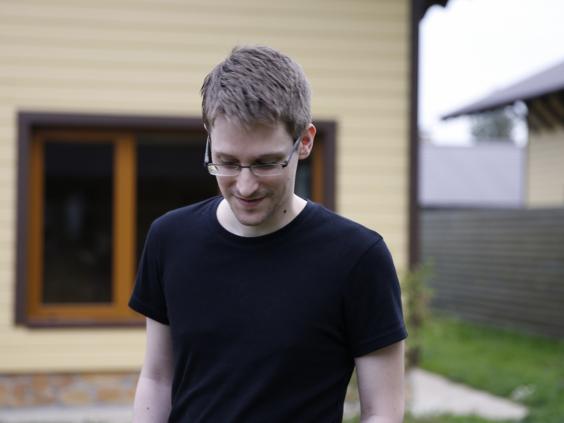 The motivation for Canadian billionaire and former President of eBay Jeff Skoll to come into the film business was political. As its website proclaims, his company Participant Media is "dedicated to entertainment that inspires and compels social change". Participant 's most eye-catching early credit was An Inconvenient Truth (2006), the Oscar-winning Al Gore climate-change documentary. More recently, Participant also backed Laura Poitras's Edward Snowden doc (also an Oscar winner), Citizenfour (2014.) There is at least some evidence that the company is lightening up. Along with its crusading political films, it has also helped keep Britain's OAP actors  and stage dames in work through its support of The Best Exotic Marigold Hotel films.
Bill Pohlad, son of billionaire financier Carl Pohlad, is as adventurous as Ellison in the films he has produced through his company, River Road. These include Steve McQueen's Oscar winner 12 Years a Slave and Terrence Malick's Palme D'Or winner The Tree of Life. He has also recently taken the step into directing with Love & Mercy, a biopic about the Beach Boys' Brian Wilson.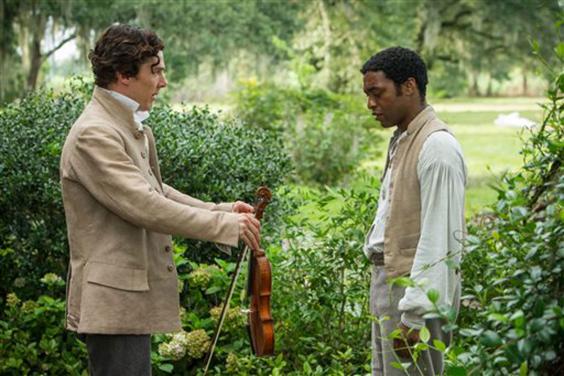 Billionaire Gigi Pritzker, a member of one of the wealthiest families in America, likewise has a taste for the independent film business. Through her company Odd Lot Entertainment, she has helped produce such movies as Nicolas Winding Refn's Drive (2013), starring Ryan Gosling, the ill-fated Johnny Depp spy caper Mortdecai (2013), children's sci-fi drama Ender's Game (2013) and Jon Stewart's Rosewater (2013).
A much older billionaire, Sidney Kimmel, who made his fortune in the clothing, shoes and accessories business and is now in his eighties, has produced a huge range of films, from softcore erotic drama 9 1/2 Weeks in the mid-1980s to Derek Cianfrance's The Place Beyond Pines (2012) starring Ryan Gosling.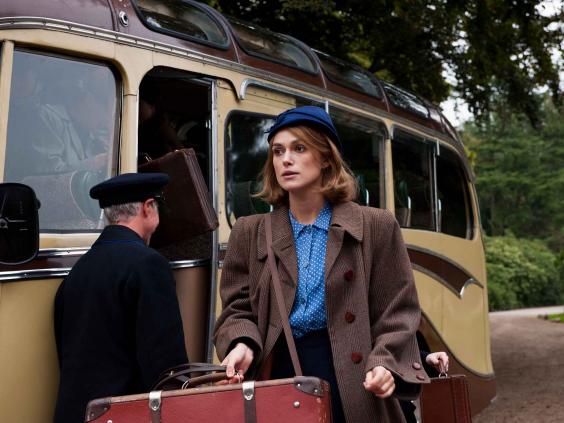 Meanwhile, Cross Creek, the company formed by Timmy, Bobby and Tommy Thompson, three Louisiana brothers who made their fortunes through oil and real estate, have backed such movies as Black Swan (2010) and the forthcoming Everest (2015), starring Jake Gyllenhaal, Robin Wright and Keira Knightley. "This (the film business) is no more risky than punching holes in the ground in West Texas," Timmy Thompson told The LA Times in a refreshingly candid interview.
Another youthful, very wealthy financier/producer making waves in Hollywood is Teddy Schwarzman, son of Stephen A Schwarzman, the billionaire and CEO of private equity company the Blackstone Group. Teddy Schwarzman's company Black Bear Pictures financed and produced The Imitation Game starring Benedict Cumberbatch as cryptanalyst Alan Turing.
FedEx founder and billionaire Fred Smith is the backer of independent film company Alcon, and his daughter Molly Smith runs Black Label, which recently produced Sudanese "lost boys" comedy-drama The Good Lie, co-starring Reese Witherspoon, and Sicario, starring Emily Blunt and Josh Brolin.
It is not that startling that billionaires, and the sons and daughters of billionaires, are gravitating toward Hollywood and producing and financing movies. They've long done so. When you have money to burn, the film business has always been attractive. It is a way of pushing an agenda and getting your name in lights. No one was surprised when billionaire and Christian activist Philip Anschutz financed Christian-themed movies like The Narnia films through Walden Media.
What is changing now is that the new crop of tycoons are so adventurous and liberal in their tastes. They are very easy to sneer at as pampered dilettantes – one reason, perhaps, that most of them are reticent in their dealings with the media. Without them, though, several of the best films of recent years might simply never have been made. They're rich or foolish enough to take on projects too bold for the mainstream Hollywood system – and for that, at least, they deserve some credit.
Reuse content