Some portmanteaus are just too good for political campaign strategists to resist, even if they've already been used in a film about dirty, corrupt politics.
Here's a still from 2011's George Clooney and Ryan Gosling starrer The Ides of March. Notice the placard in the bottom left beneath the guy that looks a bit like Josh Homme.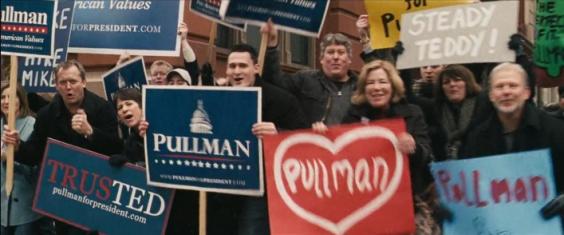 And now a still from Ted Cruz' 'First Principals' 2016 campaign advert.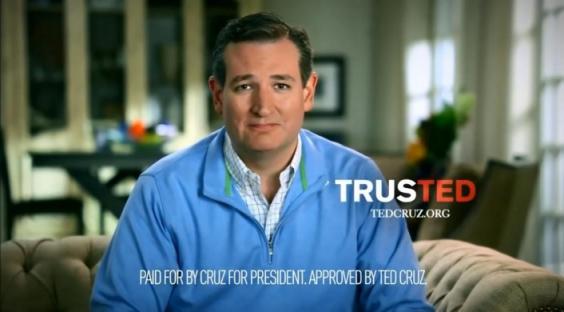 Trust Ted. Trusted. Damn that's solid marketing, give me the ballot paper already.
The gaffe was spotted on Reddit and is delighting those who have been watching the Republican presidential candidate race the same way one would a car crash.
This again reminds me of something brilliant Kevin Spacey said last year.
When asked if he ever felt some of Netflix political drama House of Cards' murderous, adulterous, backstabbing plot-lines were implausible, he replied: "There are times when I'll leave the set and, you know, we'll have shot a particular storyline, and I'll think, man, this is really pushing it.
"And then I get back to the hotel and I turn on the news."
Reuse content