In the film of Nick Clegg's life George Clooney would be the perfect leading man. At least, that's according to the Liberal Democrat leader's wife.
Miriam Gonzalez Durantez said the Up In The Air heartthrob would be perfect to play her husband in an interview on ITV's Lorraine.
Channel 4 is said to be planning a 90 minute drama about the formation of the coalition administration with the Conservatives in 2010.
Although casting has not yet been announced, actors suggested to play the MP include Colin Firth, Benedict Cumberbatch, Dan Stevens and comedian Ricky Gervais.
"Is George Clooney on offer?" Gonzalez Durantez asked when shown likenesses of the contenders.
She said whoever played him would have to be "handsome".
Clooney is no stranger to political drama having played a Clinton-like Presidential candidate in 2011 film The Ides of March which he also directed.
Since Gonzalez Durantez's appearance on TV this morning social media has been awash with suggestions the lawyer and Clooney's new wife Amal Alamuddin look alike.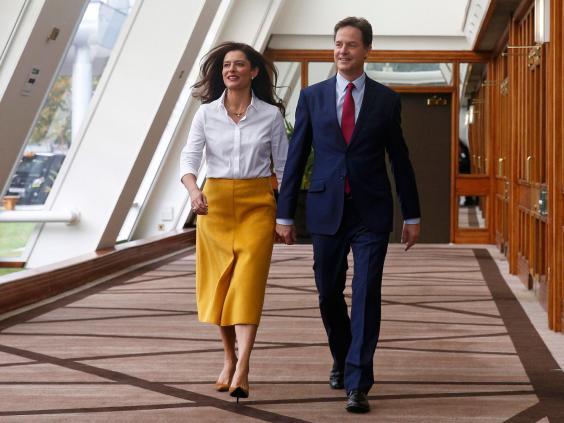 Reuse content