Paul Feig has managed to tempt original ghostbuster Dan Aykroyd to star in his upcoming all-female reboot.
The actor, who played Dr Raymond Stantz in the 1984 original alongside Bill Murray, Harold Ramis and Ernie Hudson, tweeted on Tuesday that he was filming with new lead actress Kristin Wiig.
"On GB set shooting my scene with funny beautiful Kristin Wiig. Lady GBs are adorable, hilarious and badass. Exhilarating! #ghostbusters," his message read.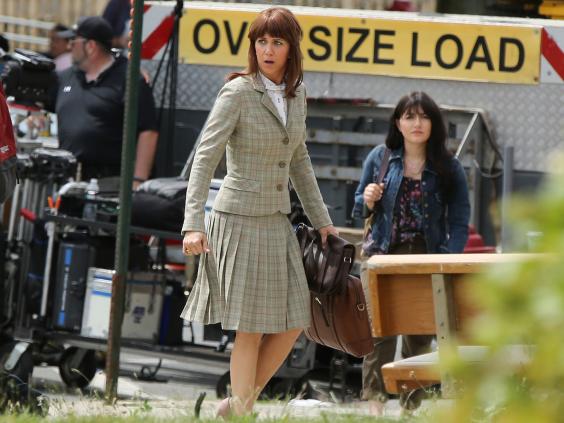 Aykroyd deleted his post two hours later, suggesting that his involvement was meant to be a secret, but Entertainment Weekly has since confirmed that he will appear after speaking with his reps.
It remains to be seen whether Aykroyd will return as Stantz or another character, but it looks like fans will have to wait until the film's release on 22 July 2016 to find out. One report from Indie Revolver suggests he may be playing a cab driver who yells "I ain't afraid of no ghosts" out of the window at Wiig.
The original Ghostbusters line-up
The original Ghostbusters line-up
1/7 Ghostbusters

Bill Murray, Dan Aykroyd and Harold Ramis in 1984's Ghostbusters

Rex

2/7 Ghostbusters

Ernie Hudson, Dan Aykroyd, Bill Murray and Harold Ramis in '1984's Ghostbusters

Rex

3/7 Ghostbusters

Bill Murray, Dan Aykroyd and Harold Ramis in a scene from 1984's Ghostbusters

4/7 Ghostbusters

Ramis, Ernie Hudson, Bill Murray and Dan Aykroyd star in 1984's Ghostbusters

Rex

5/7 Ghostbusters

Bill Murray, Dan Aykroyd, center, and Harold Ramis, right, appear in a scene from the 1984's Ghostbusters

AP

6/7 Ghostbusters

Annie Potts stars in 1989's Ghostbusters II

Rex

7/7 Ghostbusters

In this Ghostbusters scene Sigourney Weaver's character suspects her apartment is haunted, only to find a box of exploding eggs in her kitchen that begin to fry and pop on their own accord
Wiig is joined by Melissa McCarthy, Leslie Jones and Kate McKinnon in the film, with Chris Hemsworth on board to play a male version of receptionist Janine Melnitz. Michael K Williams from The Wire and Boardwalk Empire, Andy Garcia, Cecily Strong, Matt Walsh and Pat Kiernan have also been cast.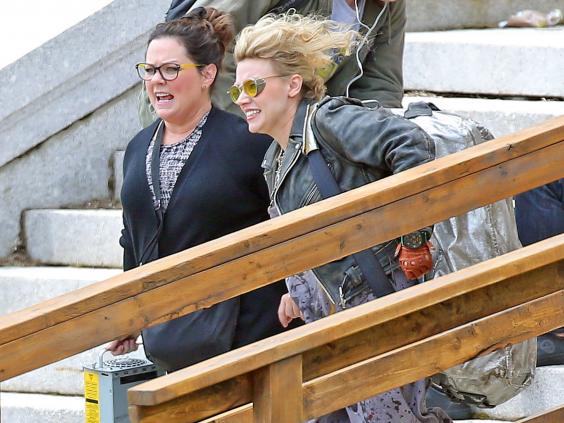 Wiig and McCarthy are reported to be playing "unherald authors who write a book positing that ghosts are real" and go by the names Erin Gilbert and Abby Bergman.
McKinnon stars as Bergman's new partner Jillian Holztmann, while Jones is NYC subway worked Patty Tolan who unexpectedly meets the movie's biggest supernatural threat.
My heart soars for Melissa, Kristen, Kate, Leslie & Paul who are about to have the time of their lives…

— Dan Aykroyd (@dan_aykroyd) June 19, 2015
and will deliver an exciting, high quality, massive hit movie.

— Dan Aykroyd (@dan_aykroyd) June 19, 2015
Production on Ghostbusters is underway in Boston, with the first on-set pictures emerging last month.
Feig has shared photos of the new uniforms, proton packs and car on Twitter and will likely keep teasing fans right up until next summer.
Reuse content