Bridesmaids director Paul Feig has hit out directly at the "vile, misogynist s***" provoked by his all-female Ghostbusters by pouring some verbal slime over abusive Twitter trolls.
Feig, who is currently on holiday and admits to having been on the vino, took to the micro-blogging site to directly challenge some of the individuals who have been expressing their displeasure at the impending reboot, which stars Melissa McCarthy, Kristen Wiig, Kate McKinnon and Leslie Jones.
He called out two particularly offensive trolls who had been criticising McCarthy, describing one as "an ass," another as the "biggest ass of them all" before telling the latter to go f*** himself.
"You've been ranting at me and my cast for months with misogyny and insults. So go f*** yourself. Goodnight. #enough," he wrote.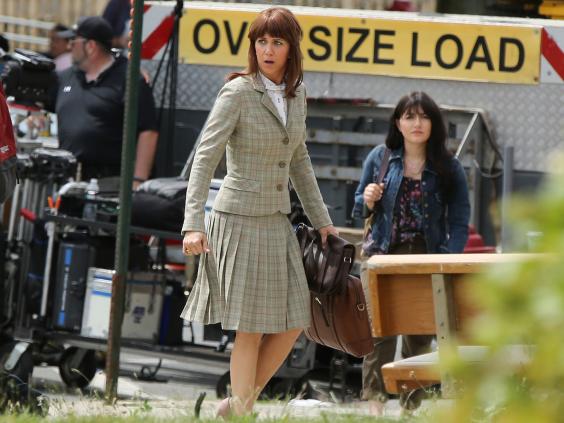 Despite the huge success of Bridesmaids, which also starred Wiig and McCarthy, and the loyal Ghostbusters fanbase, Feig's plan to revitalise the franchise with women holding the proton packs has provoked a storm of anger among some who believe the all-female reboot is "ruining their childhoods."
Feig has previously spoken out against the criticism, telling the Guardian in March: "The internet is really funny – I love it, but I hate it at the same time. The first wave when you make an announcement like that is overwhelmingly positive. Everyone's so happy, and you're like, 'This is great.' Then comes the second wave, and you're like, 'Oh my God.' [It's] some of the most vile, misogynistic s*** I've ever seen in my life."
And since I'm on a roll, you, sir, are the biggest ass of them all. Seriously. You shit on all your former heroes. https://t.co/8BMi9YxZ5n

Paul Feig (@paulfeig) September 23, 2015
He added: "The biggest thing I've heard for the last four months is, 'Thanks for ruining my childhood.' It's going to be on my tombstone when I die … Honestly, the only way I could ruin your childhood is if I got into a time machine and went back and made you an orphan."
The original Ghostbusters line-up
The original Ghostbusters line-up
1/7 Ghostbusters

Bill Murray, Dan Aykroyd and Harold Ramis in 1984's Ghostbusters

Rex

2/7 Ghostbusters

Ernie Hudson, Dan Aykroyd, Bill Murray and Harold Ramis in '1984's Ghostbusters

Rex

3/7 Ghostbusters

Bill Murray, Dan Aykroyd and Harold Ramis in a scene from 1984's Ghostbusters

4/7 Ghostbusters

Ramis, Ernie Hudson, Bill Murray and Dan Aykroyd star in 1984's Ghostbusters

Rex

5/7 Ghostbusters

Bill Murray, Dan Aykroyd, center, and Harold Ramis, right, appear in a scene from the 1984's Ghostbusters

AP

6/7 Ghostbusters

Annie Potts stars in 1989's Ghostbusters II

Rex

7/7 Ghostbusters

In this Ghostbusters scene Sigourney Weaver's character suspects her apartment is haunted, only to find a box of exploding eggs in her kitchen that begin to fry and pop on their own accord
Soon after the 2016 reboot was announced Sony revealed it was also making another all-male Ghostbusters reboot, Ghostbusters 3, with Dan Aykroyd due for release in 2017 - perhaps hoping to cash-in on the ire pertaining to Feig's project.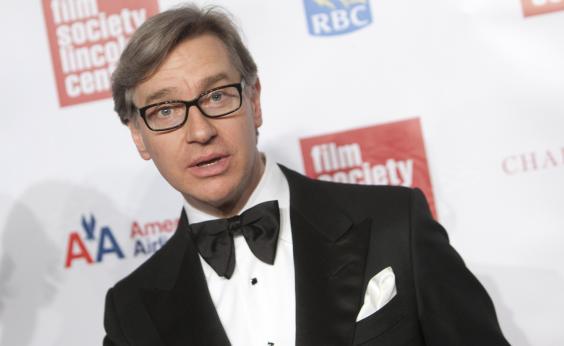 To the delight of feminists everywhere Feig recently revealed that Thor's Chris Hemsworth will play a receptionist in his Ghostbusters which is due for release next year.
Reuse content