The first trailer for Marvel's upcoming Guardians of the Galaxy is due to drop tonight, and for those who can't wait there is a sneak peak in the form of three images of Chris Pratt and the rest of the cast in action.
The first sees the Parks and Recreation star in close-up as PeterQuill/Star-Lord, a second sees him joined by a raccoon voiced by Bradley Cooper (yes, you heard right) and WWE wrestler Dave Bautista.
The third image released by Marvel meanwhile sees an exterior view of Star-Lord's spaceship, The Milano.
"Being stuck in space with no accountability makes for a strange combination of youthful vibrancy and cluelessness in a childlike man," Pratt said of his character. "He does some things that most people wouldn't get away with. But part of his arc is being willing to essentially sacrifice himself for the greater good of other people."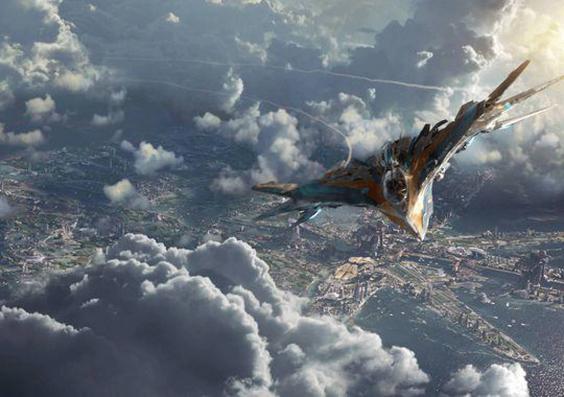 After years of individual superhero projects, it seems 'team-up' movies are next on the agenda for Hollywood, with Netflix also eying a series that would see Marvel heroes band together.
The Guardians of the Galaxy trailer is due to debut on US chat show Jimmy Kimmel Live tonight, while the film will open in cinemas on 1 August.