Disney is doing this franchise revival right, adding yet another spin-off Star Wars film to its slate, this time centred around a young Han Solo.
The as yet untitled and uncast movie will be directed by The Lego Movie's Phil Lord and Christopher Miller and is only in the early stages, with a scheduled release date of 25 May, 2018.
"This is the first film we've worked on that seems like a good idea to begin with," the duo said. "We promise to take risks, to give the audience a fresh experience, and we pledge ourselves to be faithful stewards of these characters who mean so much to us.
"This is a dream come true for us. And not the kind of dream where you're late for work and all your clothes are made of pudding, but the kind of dream where you get to make a film with some of the greatest characters ever, in a film franchise you've loved since before you can remember having dreams at all."
The idea for a Han Solo origins movie was actually first floated by Wes Anderson.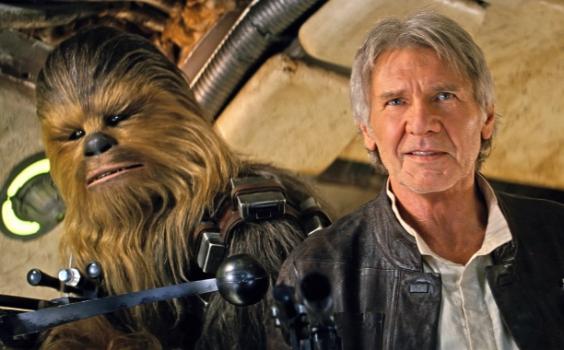 On the idea of him doing a Star Wars film, he once said: "Well, I have a feeling I would probably ultimately get replaced on the film because I don't know if I have all the right action chops. But at least I know the characters from the old films."
"I don't think I would do a terrible job at a Han Solo backstory. I could do that pretty well. But maybe that would be better as a short."
The screenplay for the film will come from The Empire Strikes Back and The Force Awakens' Lawrence Kasdan and his son Jon Kasdan, who said they are confident Lord and Miller will bring "a fresh new dimension to the Star Wars universe".
"They're two of the smartest, funniest and most original filmmakers around," they added, "and the ideal choice to tell the story of Han Solo, one of the coolest characters in the galaxy."
The film will probably be more comical in tone than the other spin-off, Rogue One, which looks to be more of a straight action movie about an assault on the Death Star.
Lord and Miller are incredibly hot property in Hollywood at the minute, also having a third Jump Street movie, DC's The Flash and an animated Spider-Man feature in the works.
They recently had to pass directing duties for The Lego Movie 2 onto Rob Schrab, though they're expected to stay on as producers.
Reuse content