Kevin Spacey is to trade The White House for 10 Downing Street when he plays wartime Prime Minister Winston Churchill in biopic Captain of the Gate.
The actor has clearly got a taste for political roles, having spent the past couple of years playing devious politician Frank Underwood in Netflix's House of Cards.
Captain of the Gate will chronicle Churchill's rise to power as he defended Britain during from Adolf Hitler's Third Reich, taking in his two prime ministerial terms between 1940-45 and 1951-55.
The film has yet to find a director, with the script coming from Ben Kaplan who previously worked on a Ronal Reagan film for the History Channel.
Famous people and the actors who have played them
Famous people and the actors who have played them
1/23 Ashton Kutcher as Steve Jobs...

Kutcher played the US entrepreneur who brought the world the iPod in 2013's 'Jobs'.

AP

2/23 ...and the real CEO of Apple

The real Steve Jobs died in 2011 from respiratory arrest. He has been described as the 'father of the digital revolution' and the 'master evangelist of the digital age'. Shame 'Jobs' received decidedly mixed reviews with Kutcher's portrayal much criticised as superficial.

AP

3/23 Helen Mirren as HRH Queen Elizabeth II...

Mirren won the Best Actress Oscar for her performance as Queen Elizabeth II in 2007's 'The Queen'. Stephen Frears' film depicts the aftermath of Princess Diana's death.

AP

4/23 ...and England's real monarch

'The Queen' received widespread acclaim, with Mirren invited to dinner at Buckingham Palace after the film's release. The English actress was unable to attend due to filming commitments in Hollywood.

Getty Images

5/23 ...and the real World War II codebreaker

Codebreaker Alan Turing relaxes with friends before his Bletchley Park days during the Second World War.

Susannah Ireland

6/23 David Oyelowo as Martin Luther King...

Oyelowo won critical praise for his role as the civil rights activist in Selma, despite being snubbed by the Oscars for his performance.

Paramount Pictures

7/23 ...and the real civil rights activists

US Baptist minister and activist Martin Luther King Jr was assassinated in 1968.

Rex

8/23 Eddie Redmayne as Stephen Hawking...

Redmayne won the Best Actor Oscar at the 2015 Academy Awards for playing the famed physicist in The Theory of Everything.

Universal

9/23 ...and the real theoretical physicist

Stephen Hawking is renowned in the world of science for his work on the theory of time.

Getty Images

10/23 Jamie Foxx as Ray Charles...

Foxx won the Best Actor Oscar for his performance as blind rhythm and blues musician Ray Charles in 2004's 'Ray'.

11/23 ...and the real soul legend

Charles was planning to attend the premiere of 'Ray' but died several months beforehand of liver disease.

Jean-Pierre Muller/AFP/Getty Images

12/23 Meryl Streep as Margaret Thatcher...

Streep won the Best Actress Oscar for her portrayal as Conservative prime minister Margaret Thatcher in 2011's 'The Iron Lady'. Her performance was widely-acclaimed and considered one of her finest.

EPA

13/23 ...and the real Iron Lady

Thatcher did not watch 'The Iron Lady' so had no comment to make on Streep's presentation of her. Her children Mark and Carol were unimpressed, saying the film sounded like 'some left-wing fantasy' prior to its completion.

Fox Photos/Getty Images

14/23 Naomi Watts as Princess Diana...

Watts took on the title role of the Princess of Wales for 2013's 'Diana' about the last two years of her life. The film was slated by critics, with The Mirror writing that 'Wesley Snipes in a blonde wig would be more convincing' as Diana than Watts. Ouch.

15/23 ...and the real Princess of Wales

Diana, Princess of Wales died in a Paris car crash in the summer of 1997. What she would have made of Watt's performance in 'Diana' is a question best left unanswered.

John Stillwell/PA

16/23 Lindsay Lohan as Elizabeth Taylor...

Lohan played Taylor in TV movie 'Liz and Dick' about the Hollywood icon's torrid relationship with Richard Burton

Reuters

17/23 ...and the real iconic actress

'Liz and Dick' was panned by critics with comments including 'campy and overwrought' and 'an epic of pathetic miscasting'.

18/23 Daniel Day Lewis as Abraham Lincoln...

Day Lewis won the Best Actor Oscar for his portrayal of the former US president in 2012's 'Lincoln'. The film centres on Lincoln's efforts in January 1985 to pass the Thirteenth Amendment to abolish slavery.

Lincoln

19/23 ...and the real former US president

'Lincoln' was warmly received by critics, with reviews including phrases such as 'the most remarkable movie Steven Spielberg has made' and 'one of the finest historical dramas ever committed to film'.

AP

20/23 Nicole Kidman as Virginia Woolf...

Kidman won the Best Actress Oscar for her role as post-War author Virginia Woolf in 2002's 'The Hours'. The film was highly-acclaimed and also won the Best Picture Oscar.

21/23 ...and the real 'Mrs Dalloway' author

Woolf was not alive to see the film, having committed suicide by drowning in 1941. But she might well have been impressed, with journalists describing the film as 'deeply moving' and 'amazingly faithful'.

22/23 Phillip Seymour Hoffman as Truman Capote...

Hoffman, who died in February 2014 from a drugs overdose, won the Best Actor Oscar for his portrayal of the 'Breakfast at Tiffany's' writer in 2005's 'Capote'.

AP

23/23 ...and the real 'In Cold Blood' author

Capote died from liver cancer and drug intoxication in 1984 aged 59. 'Capote', and Hoffman's performance in particular, were praised by critics.

Getty Images
Sierra/Affinity will produce, according to The Hollywood Reporter, with StudioCanal also reportedly in talks to come on board.
Spacey will return for a third season of House of Cards next year, but his next project will be a one-man play at The Old Vic to commemorate his 10 years as artistic director of the theatre.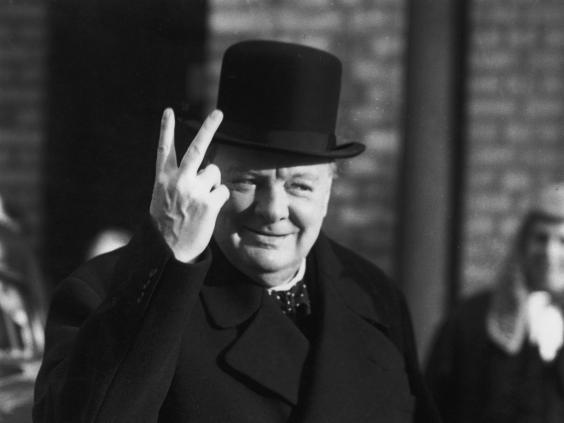 He will depict 19th century lawyer Clarence Darrow in David Rintels' play of the same name, saying he is "thrilled" at the opportunity to tread the boards at The Old Vic once again.
Reuse content