As James Bond returns to print in a new adventure, author William Boyd has revealed his surprise choice to play the super-spy were it adapted for the big screen: Oscar winner Daniel Day-Lewis.
Solo, released this morning at The Dorchester hotel, is a new novel featuring Bond set in 1969 with Boyd writing as original author Ian Fleming.
The acclaimed author of A Good Man in Africa has written screenplays for work starring three Bond actors: Sean Connery, Pierce Brosnan and Daniel Craig, who he also directed in The Trench, and said he would not pick a favourite between them.
"If there was going to be an actor to play my James Bond, I'd choose another actor who's been in a film of mine and who is also called Daniel," he continued. "Daniel Day-Lewis actually resembles the Bond that Fleming describes."
Fleming describes Bond in three novels as looking like Hoagy Carmichael, a singer-songwriter famous around the Second World War.
"He was a tall, lean, rangy, very dark haired good looking man. there's a sense that image is what he saw his Bond looking like. Daniel Day-Lewis looks a bit like Hoagy Carmichael."
Boyd said the films were getting "further and further away from Fleming's Bond" adding: "The current Bond is fantastically interesting even though the current films are half a century on than the novels. The link gets fainter and fainter. The Bond films are all contemporary."
Solo is published by Jonathan Cape, Fleming's original publisher and comes 60 years since Casino Royale was first released.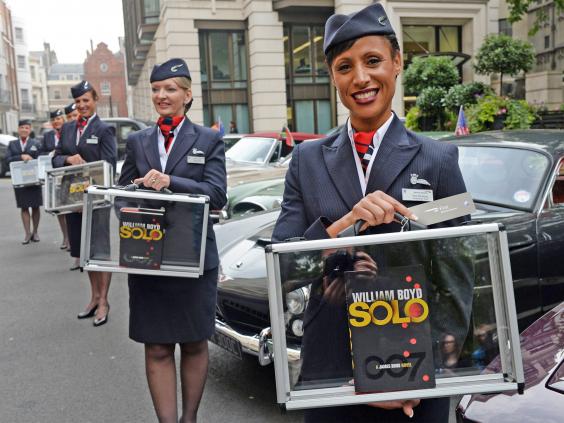 Boyd said he had been given no remit for the character but all the "classic ingredients" for a Bond novel could be found in Solo.
"You have to respect the tradition of Bond," Boyd said. "It's my invention, but of course being Bond you'd be a fool not to nod to certain aspects to Bond and aspects we love."
The supporting cast includes M, CIA agent Felix Leiter and Miss Moneypenny. "There's a lot of eating and drinking, and a lot of reference to clothes. Bond is a sensualist," Boyd said.
"There is a certain amount of weaponry, automobiles and two beautiful women he has relationships with. It would not be a Bond novel without these things in it."
Boyd said he did not come under any pressure to sanitise Bond for the modern era, despite some problematic issues including accusations of racism and misogyny especially in the early Fleming novels.
"There's no doubt if you read the earlier novels, they are very reflective of the unthinking attitudes of a man of his class and era and education would have."
He added: "I have no desire to water down or make Bond more acceptable for modern sensibilities. He's a man of his time. He drinks and smokes and does everything you'd expect from the classic Bond."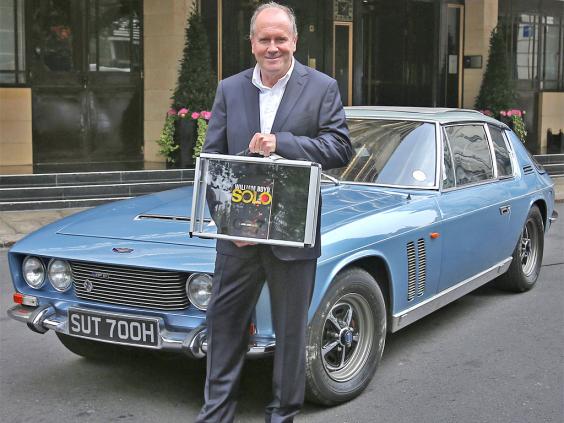 An advantage of setting the novel in 1969, the author said, "is the massive shift in attitudes that took place in the mid-1960s. An intelligent man such as Bond, though born in pre-war, could not have been unaware of how society and values were changing. I haven't set out to make Bond ultra-modern, but he's aware of how the world has changed around him and his attitudes have changed as well."
Lucy Fleming, the original author's niece, said the estate was not only "flattered" that an author of the stature of Boyd would write a Bond book "but that he should do so with such panache".
Boyd follows authors including Kingsley Amis, Sebastian Faulks and Jeffery Deaver in writing new Bond novels.
He said it was particularly helpful that he had written spy novels, Restless and Any Human Heart. "I had a familiarity with the genre and knowing what a spy novel has to do is a requirement to write a Bond book."
The author is also a self-confessed devotee of the Bond novels, and said he re-read all of them in preparation for writing Solo. Following in Fleming's footsteps, he also included a few recipes for a dry martini and even a vinaigrette.
"This is in the Fleming tradition. In one of his short stories there's a recipe to make perfect scrambled eggs. I thought I'd borrow that device," Boyd said.
Reuse content