James Cameron is ridiculously, and we mean crazily, excited for the upcoming Avatar sequels, so much so that he anticipates extreme reactions from his audience.
The Oscar-winning director has three follow-ups planned for the 2009 fantasy adventure and he thinks we should be looking forward to them – a lot.
"I can tell you one thing about them, they're gonna be b**chin'," he told Empire magazine. "You will s**t yourself with your mouth wide open."
Cameron, 60, is currently finishing scripts in New Zealand for the yet-to-be-titled Avatar 2, 3 and 4 but planned storylines are being kept secret.
He met with writers Josh Friedman, Amanda Silver, Shane Salerno and Rick Jaffa for seven months and "whiteboarded out every scene in every film", before assigning each writer a movie on the last day of meetings.
"I knew if I assigned them their scripts ahead of time, they'd tune out every time we were talking about the other movie," he laughed.
Biggest blockbusters to see in 2015
Biggest blockbusters to see in 2015
1/10 Mission: Impossible 5

Tom Cruise returns for more action.Release date: 31 July

2/10 Star Wars: Episode VII

The wheels are now fully in motion on Star Wars: Episode VII. Release date: 18 December

3/10 Fifty Shades of Grey

Christian Grey cradles Ana in the Fifty Shades of Grey film. Release date: 14 February

Universal

4/10 Avengers: Age of Ultron

Iron Man and Captain America in a scene from The Avengers ahead of the release of next film The Avengers: Age of Ultron. Release date: 1 May

5/10 The Hunger Games: Mockingjay – Part 2

Hunger Games: Mockingjay Part 1 is out, but Part 2 is coming next year. Release date: 20 November

Lionsgate

6/10 Taken 3

Liam Neeson will back on badass form for Taken 3. Release date: 9 January

YouTube/Fox UK

7/10 Jurassic World

Jurassic Park is back and the movie is scheduled for release next summer. Release date: 12 June

Universal

8/10 Terminator: Genisys

The franchise that made Arnold Schwarzenegger a star returns next year. Release date: 1 July

Rex

9/10 Bond 24

Skyfall sequel, Bond 24, Spectre, will be released in 2015 starring Daniel Craig. Christoph Waltz is thought to have joined the cast. Release date: 6 November

10/10 Ted 2

Ted 2. Release date: 26 June
Original cast members Sam Worthington and Zoe Saldana are returning for the sequels as Jake Sully and Neytiri, while Sigourney Weaver is also included on IMDB's cast list despite her scientist character Grace supposedly dying in the first film.
Avatar is still the highest-grossing film of all time, taking $2.8 billion at the global box office. Cameron's 1997 blockbuster Titanic, starring Leonardo DiCaprio and Kate Winslet, was pushed into second place with its $2.2 billion, according to Box Office Mojo.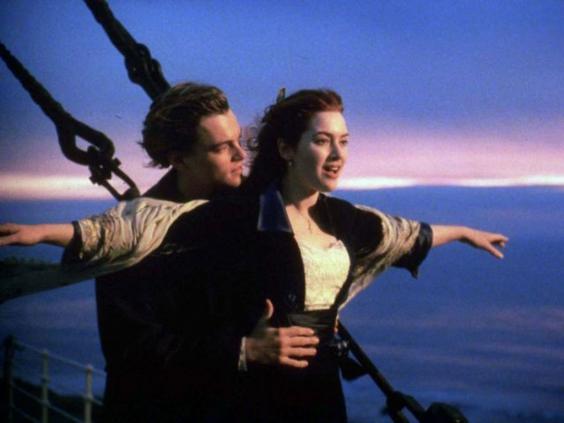 Completing the top five are Marvel's The Avengers, Harry Potter and the Deathly Hallows Part 2 and Disney's animated hit, Frozen.
Avatar 2 is expected to reach US cinemas on Christmas Day 2016, with a UK release date yet to be confirmed.
Reuse content