James Franco looks set to star in a new biopic based on the life of gay activist turned religious devotee, Michael Glatze.
Gus Van Sant (Good Will Hunting, Milk) is on board to produce the $3.5 million movie with shooting scheduled to begin in New York this July, reports the New York Post.
Franco is in talks to play the lead after successfully portraying several gay men in the past, including Scott Smith in 2008's Milk and Beat Generation writer Allen Ginsberg in 2010's Howl.
In the as-yet-untitled film, the US actor will tell the story of Young Gay America magazine's co-founder Glatze, who famously renounced his homosexuality and committed to Christianity after experiencing concerning heart palpitations. 
Franco, 35, can currently be seen performing alongside Bridesmaids' Chris O'Dowd  in a Broadway production of John Steinbeck's Of Mice and Men.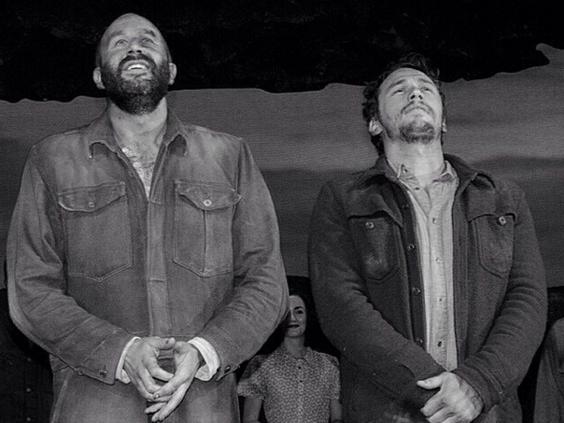 Saturday night's preview show was attended by "Applause" singer Lady Gaga who was attending with her boyfriend Taylor Kinney in celebration of her 28th birthday.
The pop star tweeted afterwards that she had enjoyed a "lovely time" at the theatre.