JK Rowling has been tantalising fans on Twitter with clues about her new screenplay Fantastic Beasts And Where To Find Them. But what the author hasn't revealed is that there might well be "three or more" of the Harry Potter spin-off movies in the works.
"Jo has a vision for this extension of the franchise, and for the first time, she is writing the script for what she believes is at least a trilogy," Warner Bros. CEO Kevin Tsujihara said according to the LA Times.
The movies look set to be directed by David Yates who helmed the final four of the eight-part Potter franchise.
Yates is also reported to be planning to reunite the Potter filmmaking team of David Heyman, J.K. Rowling, Steve Kloves and Lionel Wigram.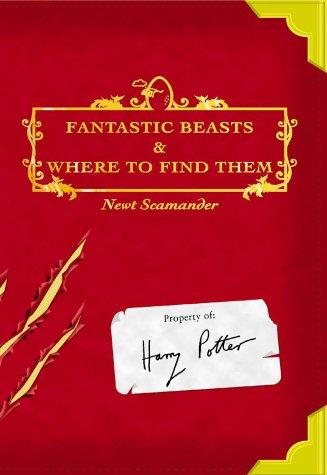 Based on a 42-page textbook set for Hogwarts pupils and published in 2001, the spin-off Warner Bros film follows "magizoologist" Newt Scamander, who dedicates his life to the search for magical creatures in an "extension" of Potter's fantastical world.
The release date for the first film is slated at 18 November 2016, two days before the 15th anniversary of Harry Potter and the Philosopher's Stone. The subsequent films are believed to be planned for 2018 and 2020. Harry Potter remains the most successful film franchise in history, having grossed $7.7bn in global box office earnings.
Rowling revealed some details to fans last September: "The laws and customs of the hidden magical society will be familiar to anyone who has read the Harry Potter books or seen the films," she wrote. "But Newt's story will start in New York, seventy years before Harry's gets underway."
Harry Potter stars then and now
Harry Potter stars then and now
1/8 Daniel Radcliffe

The transformation of Daniel Radcliffe from the small boy pictured (right) at the first Harry Potter premiere has grown up into a critically acclaimed actor, seen earlier this year walking the red carpet.

2/8 Emma Watson

Emma Watson, seen (right) at the very first Harry Potter premiere, has gone from acting strength to strength, despite declaring at one point she would be quitting acting to pursue other projects.

3/8 Rupert Grint

Rupert Grint, who plays Ron Weasley in the films, pictured at the very first premiere (aged 13) and earlier this year.

4/8 Matthew Lewis

Possibly the biggest transformation is Matthew Lewis, who played Neville Longbottom in the films. Pictured (right) at the premiere of the Goblet of Fire and (left) earlier this year.

5/8 Tom Felton

Harry's on-screen tormentor Draco Malfoy, played by Tom Felton, who commented that after finishing Harry Potter he was looking forward to playing a less spiteful character.

6/8 Robert Pattinson

Robert Pattinson only appeared in one of the Harry Potter films, despite this it helped to launch him as a globally recognised actor today. Pictured (left) at the premiere of Goblet of Fire and (right) earlier this year at an Australian ceremony

7/8 Bonnie Wright

Harry's on-screen long-term love interest Ginny Weasley was played by Bonnie Wright, pictured (right) at the Prisoners of Azkaban premiere and earlier this year.

8/8 James and Oliver Phelps

James and Oliver Phelps played the wise-cracking Weasley twins and the two were picture together again earlier this year.
Last week Rowling fuelled excitement among fans by posting a riddle on Twitter. The tweet, which read: "Cry, foe! Run amok! Fa awry! My wand won't tolerate this nonsense", led to a day of wild speculation before the author revealed it was an anagram referring to Newt Scamander.
It has also been rumoured that Rowling's Quidditch Through the Ages – another of Harry Potter's Hogwarts set texts - will be adapted for the big screen.
Reuse content