This week sees the release of Miss Sloane, a political thriller following formidable lobbyist Elizabeth Sloane, a character played with powerhouse potency by Jessica Chastain.
The film comes from British director John Madden whose often majestic work in film, TV and theatre has exceeded 30 years.
We sat down with the filmmaker for an in-depth chat about five of his most notable films, including Best Picture Oscar-winner Shakespeare in Love (1998), the somewhat derided Captain Corelli's Mandolin (2001) and global hit comedy The Best Exotic Marigold Hotel (2011).
Miss Sloane

"I absolutely believed the part belonged to Jessica Chastain. I sent her the film as soon as I finished reading it even though I didn't have any rights to it. The performance at the centre is key and it's what makes the movie tick. So that hasn't really changed. The film's political circumstance, however, changes wherever you are – it looks very different in Paris than it does in the UK. It's certainly a different movie in America because, the ostensible subject matter – the gun issue in particular – is unique to that country.
"Of course, the context changed in America right under our noses in a way that we were never expecting. We were upended by a surprise – less of a surprise to me perhaps as I'd lived through Brexit, but nevertheless it changed everything. The film premiered there three days after the election by which time your natural audience was in a state of post-traumatic stress. Quite literally the last movie they wanted to see was one set in a political sphere.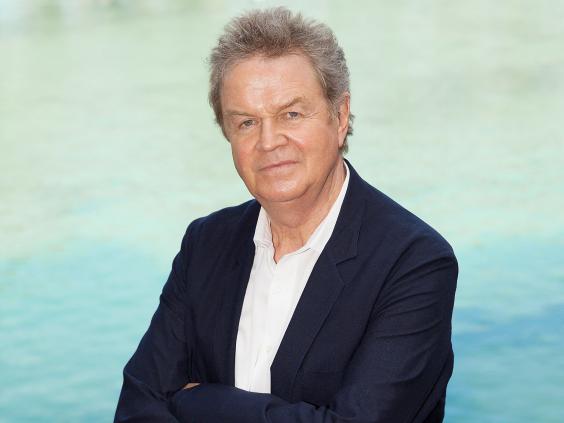 "Standing away from it now the debris of the Trump cataclysm has settled and become slightly normalised – although we swore to ourselves we'd never let it become that – I suppose there's probably a heightened interest in the American political landscape in the UK. The gun issue in particular is fascinating and baffling to people outside America. Not that I'm seeking to moralise – we're all f***ed up.
"One of the things I hope about the film is that it can't be summed up in one simple label – a film is nothing if it doesn't engage you emotionally at a human level which I think it does. Part of the trick with a film is creating an appetite to see it without telling people what it is – the very common reaction to Miss Sloane is: 'Wow, I didn't think it was going to be that.'"
Shakespeare in Love (1998)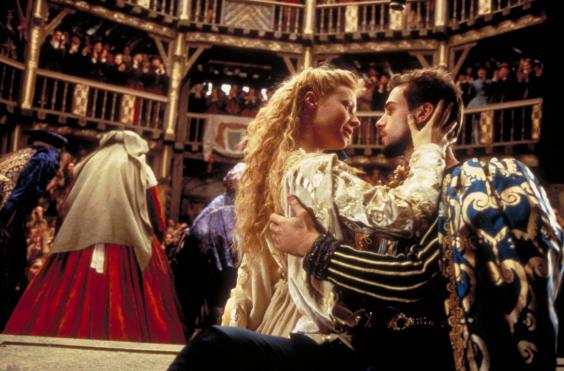 "Nobody thought this movie could work. If I'm completely honest, I'm incredibly lucky to have had this film to make at some point in my life because it's a complete one-off. It can't be replicated in any form – working with the great writer of our generation writing about the greatest writer of any generation in a film that combines so many things. It's a serious celebration of the poetry and utterly disrespectful of the man who created it.
"I don't do myself a disservice to say I must have been 12th or 13th on the list of directors they went to – I know many to have swerved away from it. I know the way this industry works which is that a movie finds its natural level: if somebody finds it too risky, the person up the top can afford to say they don't want to do it, then it trips down the line until it gets to the person for whom the movie is an absolutely unbelievable opportunity and gift. I think I was that person for that moment.
"I'd just worked on a movie that Harvey Weinstein had bought and was very happy with and he suddenly went, 'What about him?' It was one of those ones where every day you'd go in thinking 'Does this work?' I remember waking up in a cold sweat thinking: 'She's kissing somebody and she's got a moustache on – that's never going to work!' then the next morning you'd think it's absolutely brilliant. It was a very nerve-racking film to make for all of us.  
The films you'd expect to have won Best Picture that haven't
The films you'd expect to have won Best Picture that haven't
1/15 Citizen Kane (1941)

Long revered as one of the greatest films ever made, Orson Welles' debut - a film à clef focused on tycoon Charles Foster Kane - was just another nominee back in the day, losing out to How Green Was My Valley.

2/15 Vertigo (1958)

Not only did Alfred Hitchcock never win an Oscar (save for his memorial award in 1968), neither did any of his films - one of which is Vertigo, a classic that won Sight & Sound's once-a-decade greatest films of all time poll in 2012.

3/15 The Graduate (1967)

One of the films that kickstarted the New Hollywood Cinema, The Graduate may have won director Mike Nichols an Oscar, but ultimately lost out to Norman Jewison's In the Heat of the night.

4/15 2001: A Space Odyssey (1968)

The crème de la crème of Hollywood filmmakers would have you believe that Stanley Kubrick's sci-fi classic remains one of the most influential pieces of cinema there is. The Academy didn't agree, however, nominating Kubrick for Best Director and awarding the visual effects in favour of even considering 2001 for Best Picture.

5/15 Taxi Driver (1976)

Despite not winning the main award, the Academy showed they had good intentions by nominating Taxi Driver in four categories - that both All the President's Men and Network also lost out to eventual winner Rocky shows that, ultimately, it never really stood a chance.

6/15 Apocalypse Now (1979)

Francis Ford Coppola's ambitious Vietnam War epic received a grand total of eight nominations, but only went home with two prizes (for cinematography and sound) losing out to drama Kramer vs. Kramer.

7/15 Raging Bull (1980)

Of all the Oscar blows dealt to Martin Scorsese over the decades, none landed harder than Raging Bull's losing out to Robert Redford's weepie Ordinary People, an oversight many consider one of the Academy's most infamous.

8/15 Blade Runner

Another sci-fi classic overlooked by Oscar was the hugely influential Blade Runner which didn't even get nominated in the Best Picture category. That Ridley Scott's latest sci-fi The Martian received seven nominations could signal how the Academy are finally taking responsibility for their past errors.

9/15 Goodfellas (1990)

Having awarded both The Godfather parts I and II Best Picture in 1972 and 1974 respectively, you'd think Scorsese's gangster classic stood half a chance; but no - Kevin Costner's directorial debut Dances With Wolves was the most appealing choice for voters.

2012 Getty Images

10/15 Pulp Fiction (1994)

New talent on the block Quentin Tarantino's second feature won him the coveted Palme d'Or at Cannes - a success he failed to match back on home turf; while he won an Original Screenplay Oscar, Pulp Fiction got beat by Forrest Gump.

11/15 The Shawshank Redemption (1994)

...and it wasn't the only one. Frank Darabont's adaptation of Stephen King's prison-set novella The Shawshank Redemption also fell victim to Robert Zemeckis' Oscar-friendly Forrest Gump. We don't see that film sitting atop the IMDB top 250 though, do we?

12/15 Fargo (1996)

You may think it was remiss of the Academy to shun Fargo but it did come pretty close to winning, its chances bolstered somewhat by seven nominations and two wins (Actress for Frances McDormand and Original Screenplay for the Coen Brothers). It lost out to The English Patient.

13/15 Saving Private Ryan (1998)

Having won Best Director five years previous for Schindler's List, everybody expected Steven Spielberg's next war epic to scoop all the top awards. Cue Shakespeare In Love upsetting the establishment.

14/15 The Social Network (2010)

David Fincher's generational Facebook drama got shunned in favour of British patriotism in an Oscar two-horse race for the ages that ultimately saw The King's Speech crowned winner.

15/15 Boyhood (2014)

For last year's Oscar race, you were either team Birdman or team Boyhood (not forgetting outside bet Whiplash, of course). Each represented a different facet of movie-making that posited them as favourites; that Richard Linklater's labour of love - shot intermittently over 12 years - failed to win may still come as a surprise.
"I first sensed what the movie was in front of an audience at a test screening and even though it didn't score particularly highly – not high enough for the Weinstein brothers – I thought 'Wow, this movie absolutely hits the spot.' I felt confident from that moment that I could hold my own even though I was under enormous pressure to change it. But I successfully resisted."
Captain Corelli's Mandolin (2001)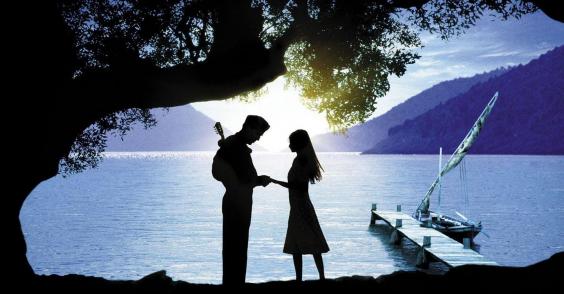 So this is the opposite story. Captain Corelli's Mandolin, for me, was a slightly more difficult one because I stepped into it at a very late point in the process because Roger Michell – who's a very good friend of mine – was directing it but had a medical emergency which disqualified him at that point so he had to step away. He made a personal appeal to me to come take it on. The material was wonderful but instinctively, when I get a film, I need to get to grips with it. But the train had already left the station – Nicolas Cage was cast and it was on a schedule and we had to make it in a certain time. I thought I could get to the guard's car and pull the brake and stop it for a bit but I couldn't. That was one thing.
"Now that I'm wiser, I would probably baulk at any movie that required what I would call a multi-linguistic environment because that was really an intractable issue with that film which none of us had completely foreseen. You've got Italian, German and Greek. The only way you do that with any integrity is to subtitle two of those, but you couldn't do that with this movie – the studio would never have bought it – so that turned out to be a big problem.
"In a way, I would certainly take responsibility for this because I embraced the casting – I think Nic was a brilliant idea – but his audience was not going to accept him in that role, and probably with good reason as it turned out. It was an immensely challenging but hugely enjoyable film to make partly because you're all on an island. In a way that films often do, the experience of making the movie somehow reflects what the film is about. It absolutely proves the rule that having a good time making a movie is no guarantee that the movie's going to be good.
"It was like going into a firestorm of criticism about what was perceived to be a Hollywood-isation of the film which was deeply wounding because, bluntly, I was manoeuvred into cutting something that I shouldn't have been but, in the end, I didn't have the clout to resist. It was about as big a contrast from Shakespeare in Love as you can get."
The Best/Second Best Exotic Marigold Hotel (2011/2015)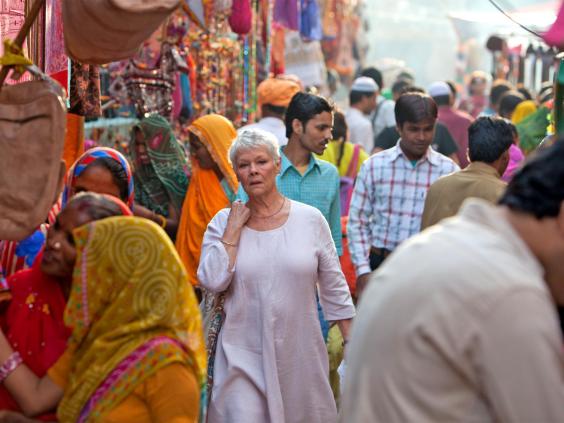 "It was a wildly different experience. I certainly thought there was something potentially very compelling about it – those films are based on a curious undertone of melancholy although they're very funny. But we didn't realise it would catch some mood in the audience across the generations. If we knew that to begin with, it would have been a deadening experience but it wasn't. It's a collection of circumstance of which cultural collision was a huge part of why we made it – we made it there with an Indian cast, an entirely Indian crew and just threaded ourselves into real-life there and the experience of making it was not unlike the experience of the characters in the film – except they were staying in a slightly better hotel. Everybody was doing it for nothing and it made ten times its budget theatrically. It's amazing, and it's hard to understand. It worked everywhere around the world.
"I try not to repeat myself except in the case of making The Second Best Exotic Marigold Hotel but that's mainly because there was a companion part of the story that everybody wanted to do. We thought it would be nice to complete it. Will there be any more? Not of that. I know the studio wants to but they probably wouldn't want the film we want to make. It is after all about people getting uncomfortably close to mortality, therefore it's going to start to deal with that fact. The truth is the audience doesn't want to see that – they want the same film again even if they won't appreciate it if it is the same. But instinctively they do. So quit while you're ahead, I think. There are other things you can do with it – I think it would be interesting to pursue it on television actually."  
Miss Sloane is released in cinemas Friday 12 May
Reuse content