Joseph Gordon-Levitt is to play Edward Snowden in a new film about the whistleblower.
The actor is reported to have been offered the lead role in The Snowden Files, according to Variety.
The film, to be written and directed by Oliver Stone, is based on the book Time of The Octopus by Snowden's lawyer, which is considered to be the closest thing to a documented account of the events since Snowden first released classified documents last year.
The American computer professional rose to fame after leaking classified information from the National Security Agency (NSA) in June 2013.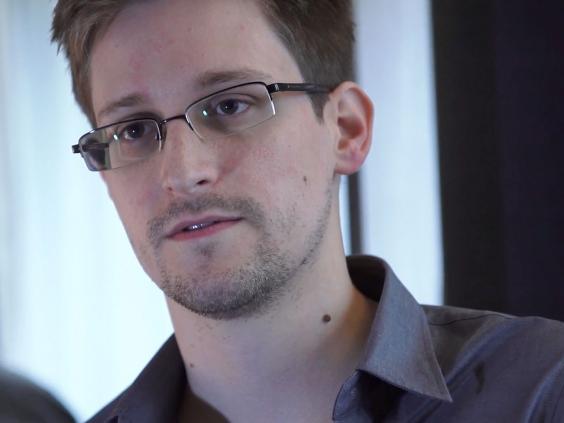 Snowden has since been on the run from the US government and now lives in an undisclosed location in Russia.
Production on the film is likely to begin at the end of the year or in the first quarter of 2015, if the deal with Gordon-Levitt is made.
The actor, who is better known for action and comedy films, recently appeared in Sin City: A Dame to Kill For and is currently filming an untitled holiday movie with Seth Rogen.
Oscar-tipped films for 2015
Oscar-tipped films for 2015
1/10 The Imitation Game

Keira Knightley, Matthew Beard, Matthew Goode, Benedict Cumberbatch and Allen Leech in The Imitation Game

Snap Stills/REX

2/10 The Theory of Everything

Felicity Jones and Eddie Redmayne in Stephen Hawking biopic The Theory of Everything

Working Title Films

3/10 Boyhood

Ella Coltrane in widely acclaimed coming of age drama Boyhood

4/10 Unbroken

Written by the Coen Brothers and directed by Angelina Jolie, Unbroken could be a major player that comes from a woman that already has an Oscar

5/10 Foxcatcher

Featuring Channing Tatum, Foxcatcher will be Steve Carell's first 'serious' role and is directed by Oscar-nominated director of Moneyball, Bennett Miller

6/10 Interstellar

Directed by Christopher Nolan, the film features Oscar winners Matthew McConaughey and Anne Hathaway

7/10 Gone Girl

Oscar winner Ben Affleck is back for the screen adaptation of Gillian Flynn's popular novel Gone Girl, directed by two-time best director nominee David Fincher ('The Social Network' and 'The Curious Case of Benjamin Button')

8/10 Whiplash

The film follows a young musician who struggles to make it as a top jazz drummer and is already a strong contender starring JK Simmons

9/10 Suite Francaise

Based on the work of acclaimed novelist Irène Némirovsky, the film, starring Oscar-nominee Michelle Williams, comes fifty years after her death

10/10 Suffragette

Meryl Streep plays Emmeline Pankhurst in Sarah Gavron's new historical drama Suffragette, what is expected to be the Big Brit film of the year

Getty Images
He has also starred in Inception, 500 Days of Summer, 10 Things I Hate About You and The Dark Knight Rises.
Reuse content