Jurassic World director Colin Trevorrow has shared a new picture of Chris Pratt as park keeper Owen, as the actor makes the transition from Parks and Recreation sitcom star to Guardians of the Galaxy leading man this weekend.
"See you next summer, Star-Lord," he wrote alongside the image of Pratt smouldering at what is presumably a dinosaur of some description.
Set twenty-two years after the events of Jurassic Park, Jurassic World finds Isla Nublar now a fully functioning dinosaur theme park. But when attendance rates begin to decline, a new attraction is created to draw in punters that spectacularly backfires.
While he made his name as the unassuming Andy Dwyer in Parks and Rec, Pratt will now star in two consecutive summer blockbusters, with Guardians of the Galaxy set to clean up at the box office this week with an all-star cast and very strong early reviews behind it.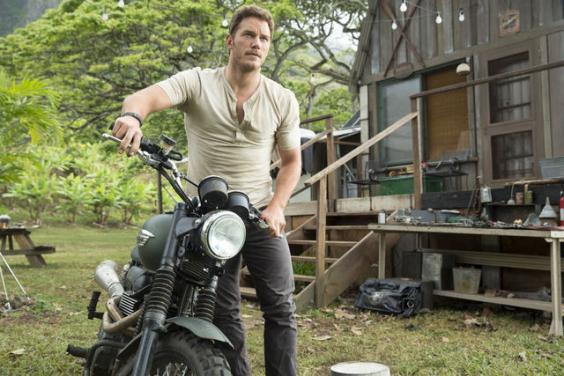 Jurassic World also stars Bryce Dallas Howard, Nick Robinson, Ty Simpkins, Judy Greer, Jake Johnson, Omar Sy, Vincent D'Onofrio, Irrfan Khan and BD Wong and has a release date of 12 June, 2015.
Reuse content