In case you missed it, Warner Bros. are attempting to launch a massive DC Cinematic Universe, based on the comic books, in the same vein as the one Marvel has with The Avengers.
This means that, eventually, there will be a Justice League film - 2017's Justice League Part One - that will see Batman, Superman, Wonder Woman, The Flash, Cyborg and Aquaman team up to take down villains and save the world.
The upcoming Batman v Superman: Dawn of Justice will get the wheels rolling, introducing us to at least three new heroes (The Flash has also been confirmed to be in the film).
Now, with less than two years to go until the film's release, the official concept art has been released for Justice League, and it is as dull as Man of Steel was.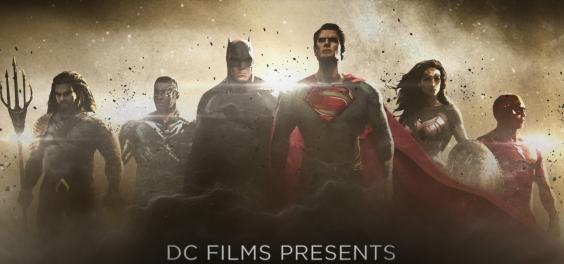 The six heroes, standing there, light shining on them from above: in comparison to the Suicide Squad posters we've seen, it's not exactly exciting.
Still, it is easy to appreciate the similarities to the comic books, which Suicide Squad decidedly gave a modern spin to.
Suicide Squad character posters
The concept art premiered on the Cartoon Network special DC Films Presents: The Dawn of Justice.
Alongside the official artwork, a new Suicide Squad trailer was released (watch here) plus three features on Aquaman, The Flash and Cyborg. Watch below.
In the DC films special, they also confirmed Green Lantern will join the Justice League at some stage, we just don't know when. They also debuted footage from the upcoming Wonder Woman film.
Zack Snyder's Justice League Part One debuts in theatres 10 November 2017.
Reuse content