Kendrick Lamar has teamed up with filmmaker Kahlil Joseph to make 14-minute film m.A.A.d, which is inspired by his already landmark album Good Kid m.A.A.d city and will premiere at Sundance NEXT.
Joseph provided the montages of South Central, LA that flanked Kendrick during his dates on the Yeezus tour, and recently won a Sundance Award for his Flying Lotus collaboration 'Until The Quiet Comes'.
m.A.A.d will be show on 9 August at NEXT, a new festival showcasing upcoming directors and artists held at the Ace Hotel Downtown in Los Angeles.
The film stars "a fresh-faced cast plucked from L.A. corners", according to Fader, and is described as "a kaleidoscope of storylines and ideas that defy typical categorization to explore new languages and new forms".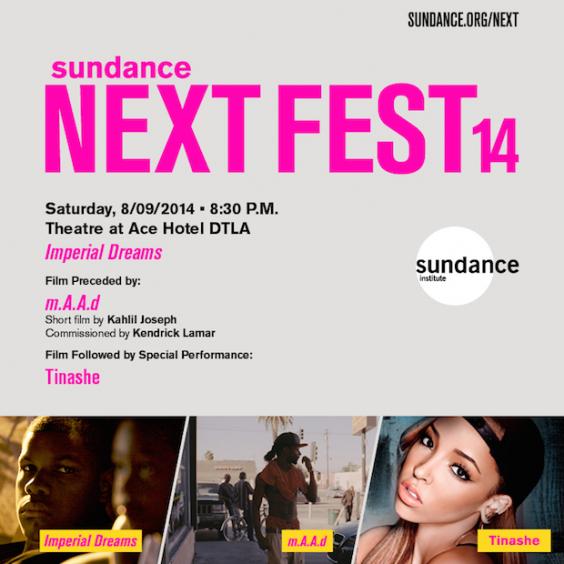 Kendrick is set to release a new album at the end of the year, which is he is confident can top Good Kid.
His manager Dave Free recently said the rapper still has "other stories, sh*t that will blow your brain" which we have yet to hear.
Reuse content