A Rogue One LEGO set showcased at the Nuremberg Toy Fair has hinted at the appearance of classic Star Wars character Boba Fett.
Keen-eyed fans noticed that a ship embossed on the LEGO set's box possesses a similarity to Slave 1, the vehicle owned by the bounty hunter first seen in 1980's The Empire Strikes Back.
In the franchise, the attack ship was originally owned by his 'father' Jango Fett before being passed over to Boba.
More #LEGO #StarWars Reveals from Nuremberg! #RogueOne & a Droid Tales-esque series titled The Freemaker Adventures. pic.twitter.com/AwSSy3L2Dh

— StudShooter! (@studshooter) January 30, 2016
Granted, the paint job looks a bit different but, following rumours of Fett's appearance, it seems like this could be more than coincidental; one such rumour suggests that the film's protagonist, played by Felicity Jones, is the bounty hunter's daughter.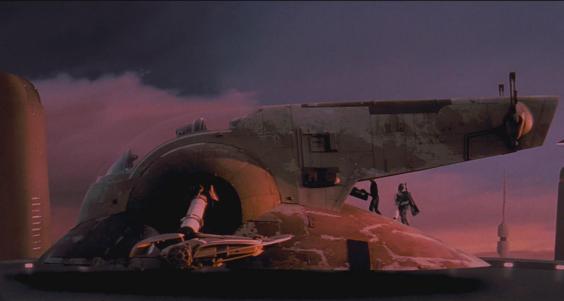 It has also been heavily rumoured that Darth Vader will appear, featuring brutal battlefield scenes of the legendary villain.
Rogue One is the first of three planned prequels that are scheduled to be released in the years between each new Star Wars film.
Directed by Gareth Edwards (Godzilla), Rogue One will also star Riz Ahmed, Forest Whitaker and Ben Mendelsohn. The film follows a team of resistance fighters who plot to destroy plans for the evil galactic Empire's Death Star.
Rogue One: A Star Wars Story will be released on 16 December.