Liam Neeson was "heavily courted" for the role of James Bond, but turned down the martinis and bikinis because of his late wife's wishes.
The Irish actor, whose latest film Non-Stop is top of the US box office, is renowned for his work in action movies.
But when his wife Natasha Richardson told him she would not marry him if he played 007, Neeson decided against taking up the high-profile part.
"I was heavily courted, let's put it that way, and I'm sure some other actors were too," the 61-year-old told the Hull Daily Mail.
"It was about 18 or 19 years ago and my wife-to-be said, 'If you play James Bond we're not getting married'. And I had to take that on board because I did want to marry her."
Bond on screen through the years
Bond on screen through the years
1/8 Barry Nelson

The first ever Bond on screen, Nelson played James Bond in 1954 in Climax! Casino Royale

Hulton Archive/Getty Images

2/8 Sean Connery

The Scottish actor first played Bond in the 1962 'Dr. No'. He portrayed the secret agent from 1962 until 1967, although he reprised the role twice: once in 1971 for 'Diamonds Are Forever' and again in 1983 in 'Never Say Never Again'

Hulton Archive/Getty Images

3/8 David Niven

Niven was 007 the time of one film; the 1967 'Casino Royale'

Roy Jones/Hulton Archive/Getty Images

4/8 George Lazenby

Lazenby played Bond in the 1969 'On Her Majesty's Secret Service'

Larry Ellis/Hulton Archive/Getty Images

5/8 Roger Moore

Moore's Bond started with 'Live and Let Die', the 1973 film directed by Guy Hamilton. He was the face of 007 for 12 years, when his tenure finished with the 1985 'A View to a Kill'

Keystone/Hulton Archive/Getty Images

6/8 Timothy Dalton

Timothy Dalton was James Bond in 'The Living Daylights' and 'Licence to Kill'

Mychele Daniau/AFP/Getty Images

7/8 Pierce Brosnan

Brosnan took over the role in 1995 when he played the spy in 'GoldenEye'. He played in a total of four films, and his last time playing 007 was in 2002 'Die Another Day'

Hulton Archive/Getty Images

8/8 Daniel Craig

Daniel Craig was announced as the new James Bond in 2005. His first appearance as the secret agent was in the 2006 'Casino Royale'. He has since starred as Bond in 'Quantum of Solace' and 'Skyfall'. He is expected to appear once again on screen in 2015 for 'Bond 24'

Greg Williams/Getty Images
Oscar-nominated Neeson insists that he has never regretted passing on any film roles.
Recently, the actor spoke candidly about his grief after Richardson died five years ago in a skiing accident.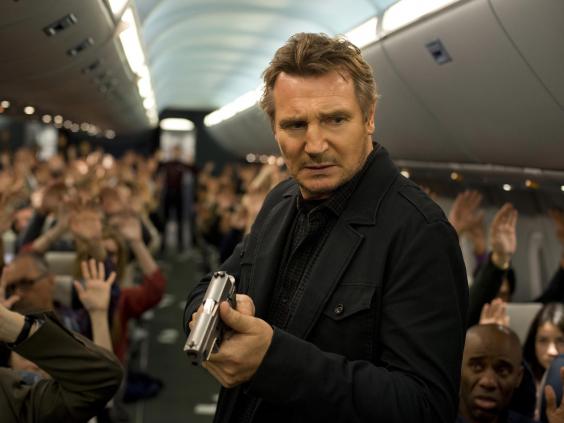 In an emotional interview with Anderson Cooper, Neeson said: "It hits you. It's like a wave. You just get this profound feeling of instability. The Earth isn't stable anymore and then it passes and it becomes more infrequent, but I still get it sometimes.
"(Her death) was never real, it still kind of isn't. There's periods now in our New York residence when I hear the door opening, especially the first couple of years. Anytime I hear that door opening, I still think I'm going to hear her."