There's an art to film taglines: while many play it straight, using the opportunity to bolster the serious nature of a film, others use the phrase - usually a pun - to provide a knowing wink to the audience.
Unsurprisingly, there are those that fail spectacularly - step forward, London Has Fallen.
oh my god this tagline no pic.twitter.com/m9irERhlyC

— Jessica Elgot (@jessicaelgot) January 26, 2016
In an attempt to emulate some good old-fashioned British humour, the groan-inducing tagline on the sequel's US poster reads: "Prepare for bloody hell."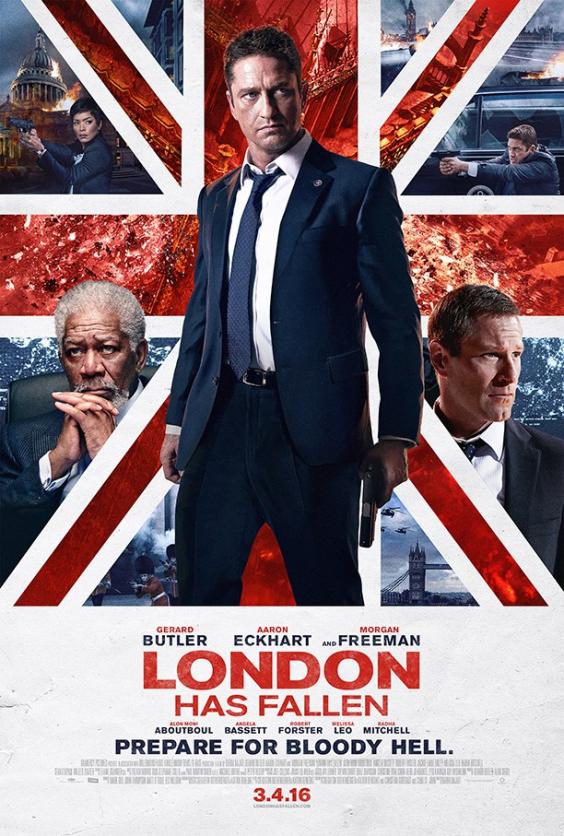 The film is a sequel to 2013 action thriller Olympus Has Fallen which follows Gerard Butler's disgraced Secret Service agent Mike Banning who must rescue the President (Aaron Eckhart) after a terrorist assault on the White House.
London Has Fallen sees Banning, now a lead agent, embroiled in an assassination attempt on multiple world leaders all assembled in Great Britain's capital for the Prime Minister's funeral. 
Butler and Eckhart both return alongside Olympus co-stars Morgan Freeman, Angela Bassett and Melissa Leo. British actress Charlotte Riley (Peaky Blinders) has joined the cast as a British MI6 agent.
Last year, the film came under heavy criticism when the trailer - depicting destroyed London landmarks - was released ahead of the tenth anniversary of the 7/7 terror attacks.
London Has Fallen is released on 4 March.
Reuse content