Hollywood has no more interest in originality, it's true. 
To the point that Mark Wahlberg has to go to the effort of creating a comic book just so he can then have that comic book adapted into a movie; which seems like a gross waste of manpower, but that's presumably just the state of things now.
SlashFilm reports that Vault Comics is working alongside Wahlberg and his producing partner Stephen Levinson to create a new comic series entitled Alien Bounty Hunter, with a view to eventually adapt it into a film. 
The plot sees a bounty hunter named Ben Madsen (which absolutely sounds like a Mark Wahlberg character name) discover that his latest target isn't actually human; soon uncovering a secret alien enclave which has been housing some of Earth's most dangerous aliens. 
The series is being penned by Adrian F. Wassel (The Gifted) and David M. Booher (Powerless), with a story by Levinson and F.J. DeSanto (Failsafe, Cyborg 009) and art by Nick Robles (Maze Runner).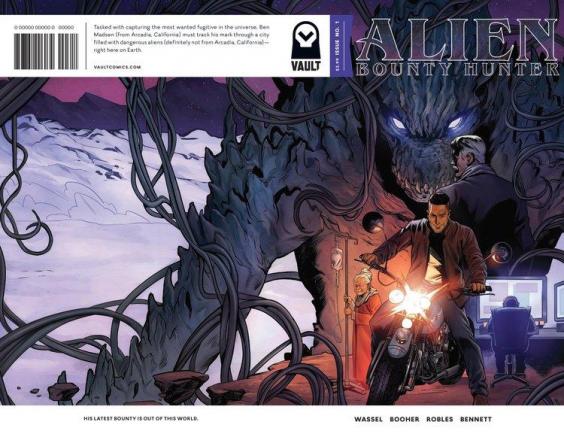 In a joint statement, Wahlberg and Levinson said, "Some of today's greatest film franchises originated as comics. We always try to get involved with the story telling process from its inception."
Though the motivations may seem a little baffling, this isn't actually the first time this has occured: both Cowboys & Aliens and Oblivion first tested the waters as comics before making their way to screen, with varying success.
Reuse content