Maxine Peake's acclaimed turn as Hamlet in Shakespeare's iconic tragedy is coming to a cinema near you this spring.
The first trailer of Margaret Williams' stage-to-screen adaptation has been released, starring The Theory of Everything actress in the traditionally male lead role.
Sarah Frankcom's original sell-out production at Manchester's Royal Exchange Theatre received rave reviews, with The Independent's critic praising Peake's "emotional ferocity".
"As a director I think you can only begin to think about doing Hamlet if you are absolutely passionate about a particular actor," said Frankcom.
"Right from the beginning of this production it felt like a thrilling opportunity to explore, excavate and interrogate something with Maxine Peake, the most fearless and courageous actor that I've ever worked with."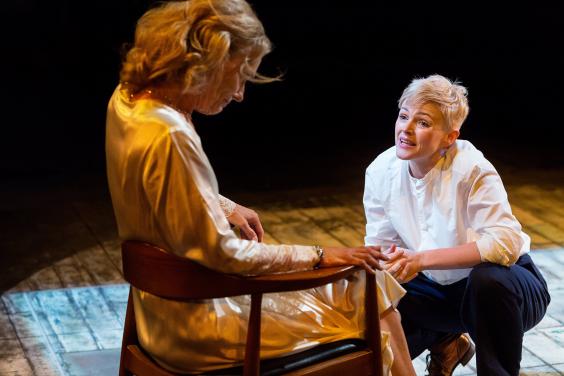 Joining Peake in the cast are John Shrapnel, Barbara Marten, Gillian Bevan, Katie West and Thomas Arnold.
Peake was Bafta-nominated for her performances in The Village and Hancock and Joan and is also known for playing Myra Hindley in See No Evil.
opens on 23 March in 300 cinemas nationwide.
Reuse content