If you thought Daniel Radcliffe playing a farting corpse was as crazy as it comes, think again, for Kevin Spacey will soon star as a businessman trapped in the body of a cat named Mr Fuzzy Pants.
The double Oscar winner is voicing the family pet for "funny, emotional, commercial comedy" Nine Lives, about a workaholic who is turned into a moggy after failing to spend enough time with his wife and daughter.
Naturally, this whole scenario is the definition of bizarre, so the film centres on "daredevil billionaire" Tom Brand's efforts to work out why he has randomly become a talking CGI cat.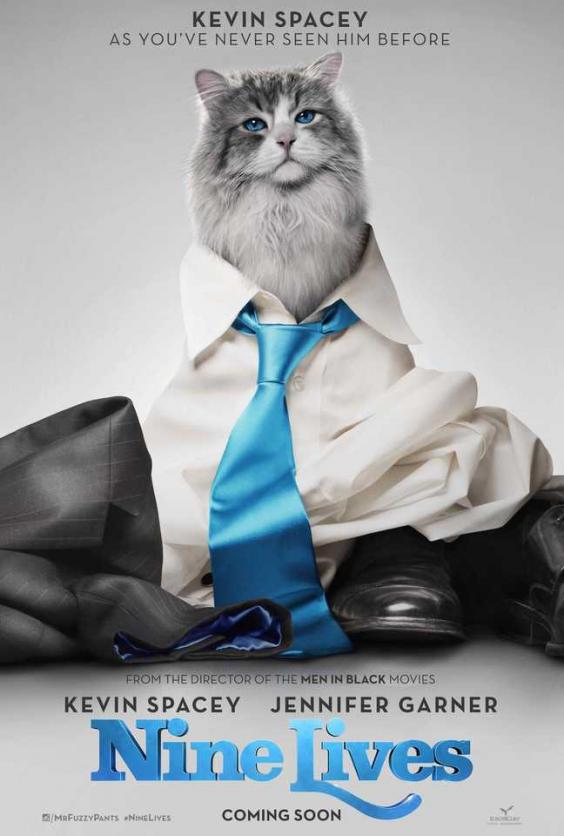 The brilliance lies in the surprise of Spacey's casting, as the 56-year-old actor is primarily known for more serious roles such as US president Frank Underwood in Netflix drama House of Cards.
Sadly, the first teaser confirms that Spacey will not be dressing up as a cat. He was forced to debunk rumours that a "cat suit" was being prepared for the role when Nine Lives was first announced last January.
I've enjoyed the headlines but I do NOT play a cat in Nine Lives. The cat will be a cat. No posters of me in a cat suit, sorry to disappoint

— Kevin Spacey (@KevinSpacey) January 29, 2015
Men in Black's Barry Sonnenfeld is directing, while Jennifer Garner, Cheryl Hines and Christopher Walken make-up the cast. The latter is playing a mystical pet shop owner, as you do.
If you're eager to see this one, you should also look forward to Spacey's upcoming Boss Baby, about a "fast-talking, briefcase-carrying baby".
Nine Lives arrives in UK cinemas on 5 August.
Reuse content