Philip Seymour Hoffman's filming on The Hunger Games: Mockingjay – Part 2 was almost complete prior to his death bar one major scene, according to reports, which is to be completed using 'digital things' and camera tricks.
The late actor played head gamesmaker Plutarch Heavensbee in last year's sequel Catching Fire, a character who becomes more important in the Mockingjay instalments due to his involvement in a revolution and mentorship of Jennifer Lawrence's Katniss.
Now The Hollywood Reporter cites a Lionsgate source as claiming that no rewrites will be needed and that "they seem to have plans that don't seem very complicated" regarding completing filming without the actor.
"You can do digital things, you can have conversations where you're not focusing on him but the people he's talking to," the insider added.
The Master actor was found dead in his home with a needle sticking out of his arm on Sunday, with reports claiming that police found 70 bags of heroin in his apartment.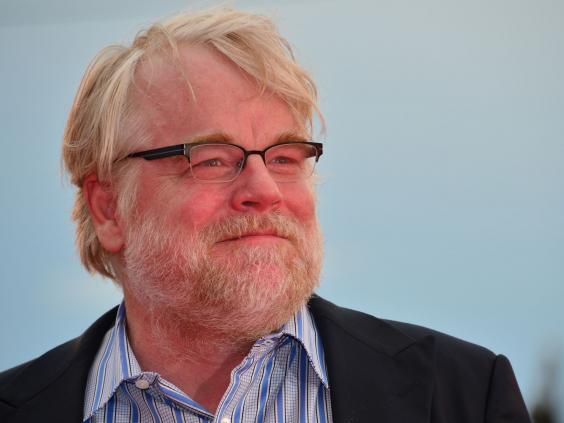 CGI has been harnessed to fill in narrative gaps after actors have died before, with The Sopranos famously using surplas footage of Nancy Marchand as Livia Soprano to include her in a scene with on-screen son Tony after she passed away in between seasons.
"These days the technology of using someone's likeness is a whole lot easier to do," veteran effects supervisor Rob Legato said. "I won't say you could generate a Philip Seymour Hoffman with all the acting ability, but you could certainly replicate him for a shot or two."
Jennifer Lawrence described Hoffman's death as a "devestating loss" earlier this week, while a Lionsgate executive said everyone involved with the film is "extraordinarily sad."
"But as it relates to production, it's going to have no impact," they added. "Obviously, we're going to have a couple of work-around issues but the movie will be creatively whole. His performances in both [remaining] movies will be up to the best of his craft. We feel it will be a good tribute to him."
Asked to expand on the scene that went unshot, the executive said:  "Why would I want to give people something to look for two years from now?"
Reuse content