Pierce Brosnan has revealed that while he would support a gay James Bond, he does not believe producers will back the idea.
The 62-year-old actor played the world's most iconic secret agent in four films from 1995 to 2002 (GoldenEye, Tomorrow Never Dies, The World is Not Enough and Die Another Day) and backs Idris Elba to play the first black 007, but thinks there is a way to go until we see a departure from the traditionally-heterosexual character.
"Sure. Why not?" he told Details when first asked if he could picture it, before pausing for thought. "Actually, I don't know how it would work. I don't think Barbara [Broccoli, producer of every Bond film since 1993's Octopussy] would allow a gay Bond to happen in her lifetime. But it would certainly make for interesting viewing.
"Let's start with a great black actor being James Bond. Idris Elba certainly has the physicality, the charisma, the presence. But I think Daniel [Craig] will be there for a while yet."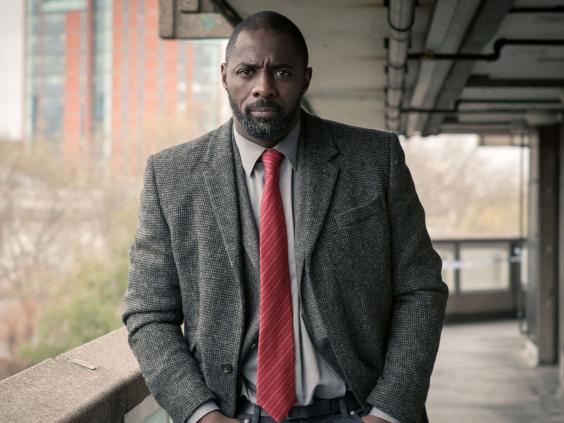 Craig is signed on to do one more Bond movie after Spectre, due for release later this year. He has previously said he would like to leave the franchise after fulfilling his contract.
"I've been trying to get out of this from the very moment I got into it. But they won't let me go and I've agreed to do a couple more, but let's see how this one does, because business is business," he told Rolling Stone two years ago.
Bond on screen through the years
Bond on screen through the years
1/8 Barry Nelson

The first ever Bond on screen, Nelson played James Bond in 1954 in Climax! Casino Royale

Hulton Archive/Getty Images

2/8 Sean Connery

The Scottish actor first played Bond in the 1962 'Dr. No'. He portrayed the secret agent from 1962 until 1967, although he reprised the role twice: once in 1971 for 'Diamonds Are Forever' and again in 1983 in 'Never Say Never Again'

Hulton Archive/Getty Images

3/8 David Niven

Niven was 007 the time of one film; the 1967 'Casino Royale'

Roy Jones/Hulton Archive/Getty Images

4/8 George Lazenby

Lazenby played Bond in the 1969 'On Her Majesty's Secret Service'

Larry Ellis/Hulton Archive/Getty Images

5/8 Roger Moore

Moore's Bond started with 'Live and Let Die', the 1973 film directed by Guy Hamilton. He was the face of 007 for 12 years, when his tenure finished with the 1985 'A View to a Kill'

Keystone/Hulton Archive/Getty Images

6/8 Timothy Dalton

Timothy Dalton was James Bond in 'The Living Daylights' and 'Licence to Kill'

Mychele Daniau/AFP/Getty Images

7/8 Pierce Brosnan

Brosnan took over the role in 1995 when he played the spy in 'GoldenEye'. He played in a total of four films, and his last time playing 007 was in 2002 'Die Another Day'

Hulton Archive/Getty Images

8/8 Daniel Craig

Daniel Craig was announced as the new James Bond in 2005. His first appearance as the secret agent was in the 2006 'Casino Royale'. He has since starred as Bond in 'Quantum of Solace' and 'Skyfall'. He is expected to appear once again on screen in 2015 for 'Bond 24'

Greg Williams/Getty Images
Elba has long been the strongest contender to succeed Craig and the Sony Pictures hack last November revealed that the studio thought the British actor "should be the next Bond".
Elba responded to the email in a tweet, saying "Glad you think I've got a shot!" and confirming that he would accept the role if it was offered to him.
Check out some of his possible competition here.
Representatives for Barbara Broccoli did not immediately respond to our request for comment.
Reuse content